Discover thousands
of your competitor's
best pages -
fast

!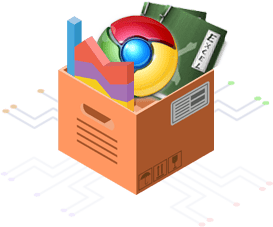 One tool is all you need
Crawl thousands of competing websites and run multiple reports simultaneously, all without spreadsheets, expensive tools, or dozens of open browser tabs.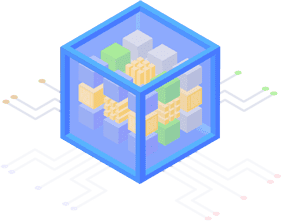 Find proven topics faster
We use artificial intelligence, search engine scraping, and many different APIs to find more of your closest competitors and their best performing pages in record time.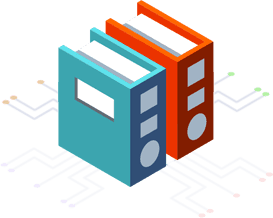 Organized and accessible
Ditch the notes and bookmarks. Tasks can run at all hours on our servers and your data is neatly organized. Search, filter, and find topics quickly. Save the rest for later.

Traditional Tools

Topicfinder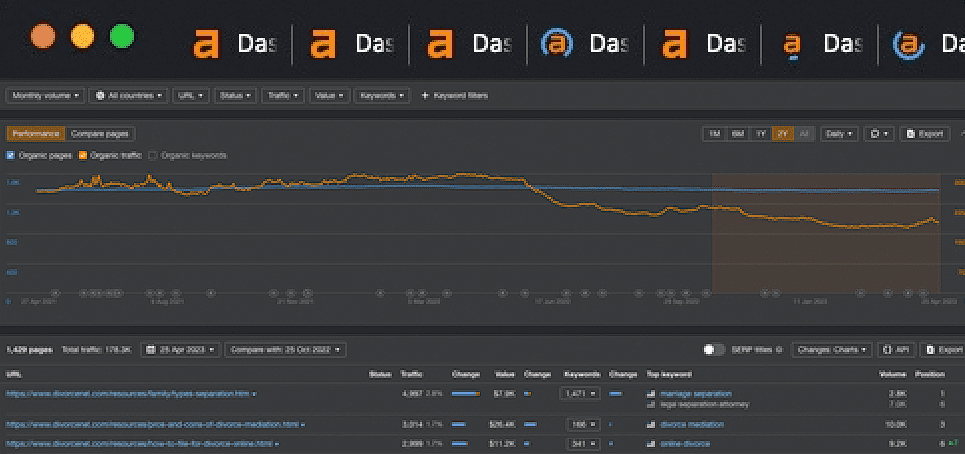 Traditional Process
Working in many browser tabs, tools only allows you to search one competitor domain at a time, complicated layout, time-consuming, and displays long page URLs instead of page titles.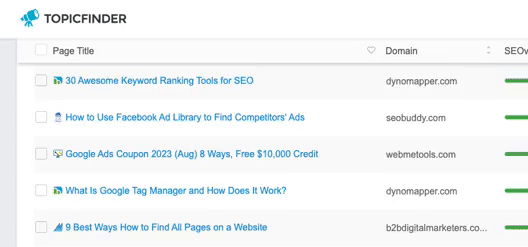 Topicfinder Process
One powerful tool that pulls thousands of close competitors at once, complete with SEO metrics, traffic statistics, sophisticated sorting and filters, and more, in an easy-to-use package.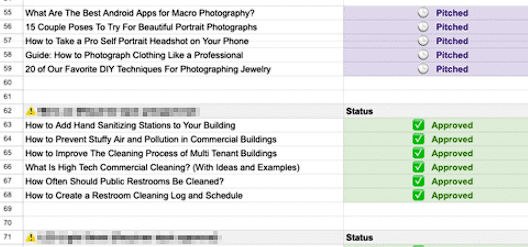 Traditional Organization
You've found some topics that you like on your SEO software. Now what? There's nowhere in your app to save them, so you turn to your spreadsheets, notes, or Word documents.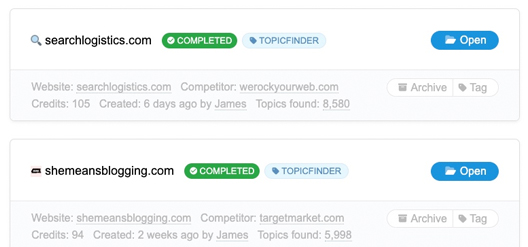 Topicfinder Organization
All of your research is stored in your account for later. One project can provide months of high-traffic content topics for your production pipeline. Search or filter, pick one, and write.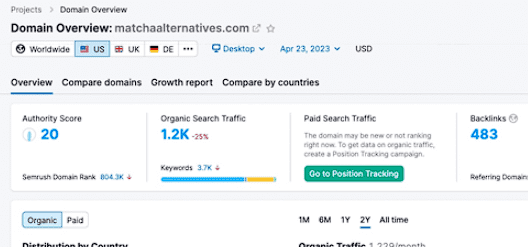 Traditional Domain Checks
When you've found a domain that is ranking for a topic you want to compete with, you want to pull up their SEO stats next. Manual searches, multiple tabs, and multiple tools required. Brutal!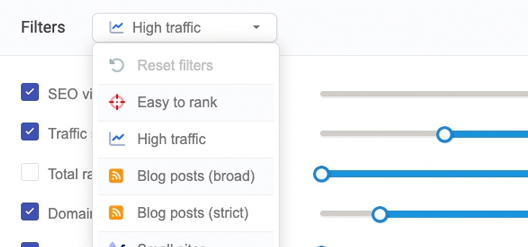 Topicfinder Domain Checks
We run many SEO lookups on thousands of competitor domains, automatically. Real-time SEO data is displayed next to each topic we find. Set smart filters to handle the heavy lifting. Easy!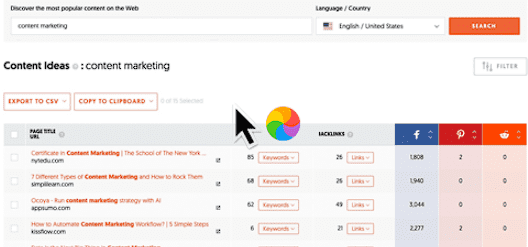 Traditional Research Speed
When you want to find competing content and dig up high-value topics, your speed is limited to one search per browser window. One Google search, one SEO tool search, etc.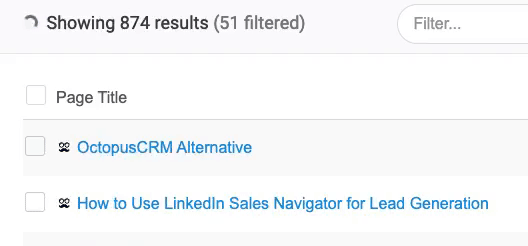 Topicfinder Research Speed
Topicfinder has many servers multi-threading thousands of tasks in parallel. It's incredibly fast, and can find hundreds to thousands of new topic ideas and SEO statistics per report, per minute.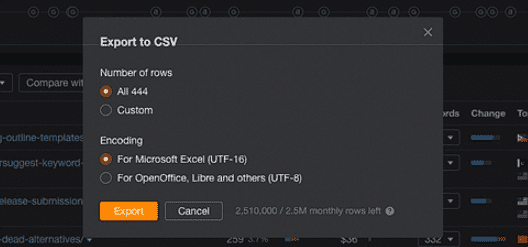 Traditional Exports
Most tools only let you export data from one domain at a time. To grab data from multiple competing domains, you have to find them, run reports, export, and merge hundreds of files.
Topicfinder Exports
Export SEO insights on hundreds of competitor pages in seconds. Download your favorites or download everything. Instantly save them to your computer, or email reports to your team.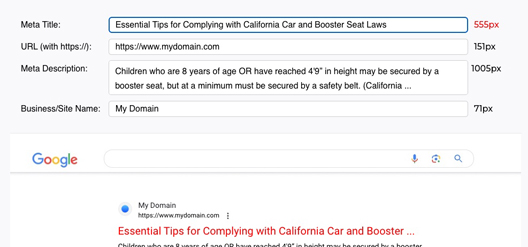 Traditional Planning
Once you've chosen a topic, you have to create a similar title for your article - one that is similar but unique, well-optimized, and that fits Google's length requirements. It's never fun, especially in bulk.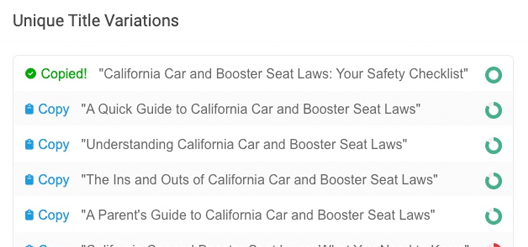 Topicfinder AI Planning
Topicfinder generates optimized title variations with AI automatically, and scores them by their SEO potential and length. Titles that are scored green will fit perfectly and are ready to use!
Fine-tuned for competitive creators
Topicfinder is designed by a content marketing agency that writes hundreds of longform articles every month and competes at the highest level. It's tailor-built for competitive content teams, marketers, and businesses.
Try it for free