Gambling & Casino Blog Post Ideas (26,664 Free Topics)

When you write a blog about casinos and gambling, you can think of it like playing a word game. You mix up ideas, share facts, and use your ability to tell a good story to make it exciting. Do you ever ask, "How can I win at this?" Success isn't just about luck; you need a good plan, too. You need to know your readers well. Gamblers always want to learn more. Choosing subjects that keep them interested makes sure we're always likely to win!
Why not let us teach you how to create interesting titles that make readers want to "place a bet" on your blog? We're also going to show you how you can write top-quality content and honest product reviews or comparisons – no lying allowed! Ready to get better at what you do? Keep reading, we're about to show you some top moves…"
So, you want to write about what people love and will find captivating. You've got to think about your audience carefully. These are the gamblers who always thirst for knowledge. If you choose themes that keep them captivated, guess what, you're already winning this game!
First, here is a treasure trove of 26,664 catchy blog post titles in the gambling and casino industry, complete with SEO and traffic stats! Make sure you bookmark this page and come back to it:
| Title | URL | Domain | Traffic | DA |
| --- | --- | --- | --- | --- |
| Free Slots Demo No Download | | slots-777.com | 91 | 26 |
| Roulette Odds | | fastodds.com | 83 | 27 |
| Blackjack Card Counting 101 | | onlineblackjack.com | 76 | 22 |
| Global Poker Review (2023) | | beastsofpoker.com | 75 | 30 |
| GTO Wizard | | gtowizard.com | 72 | 28 |
| Free Blackjack Online With Friends (No Download or Reg) | | blackjackonline.com | 71 | 26 |
| Free Slots | | onlineslots.com | 71 | 27 |
| Blackjack Strategy Calculator | | outplayed.com | 70 | 49 |
| Blackjack Basic Strategy Charts | | blackjackreview.com | 70 | 27 |
| Blackjack Card Counting | | blackjacktactics.com | 70 | 24 |
| Borgataonline | | borgataonline.com | 69 | 41 |
| Basic Blackjack Strategy Chart | | blackjack.com.au | 68 | 14 |
| Best Free Bets Online - November 2023 | | compare.bet | 67 | 60 |
| Play Free Slots No Download No Registration | | jackmobilecasinos.com | 64 | 36 |
| Poker Hands the Best Poker Hand Rankings Chart | | cardschat.com | 63 | 61 |
| Blackjack Probability Odds | | lolblackjack.com | 62 | 22 |
| Clay Poker Chip Sets From Discount Poker Shop | | discountpokershop.com | 62 | 26 |
| Blackjack Hand Values Blackjack Card Values | | blackjackchamp.com | 60 | 32 |
| Play Vegas Strip Blackjack for Fun Online | | blackjackgala.com | 60 | 23 |
| How to Hang a Dartboard Plus Regulation Dartboard Height and Distance | | gldproducts.com | 59 | 34 |
| Tipico | | tipico.com | 58 | 52 |
| Free Slots No Download No Registration: Instant Play 4000 Online Slots | | onlineslotsx.com | 57 | 34 |
| Online Casino & Sports Betting LeoVegas | | leovegas.com | 56 | 62 |
| Cheating in Online Poker: Five Common Ways to Cheat | | tournamentterminator.com | 56 | 19 |
| Odds Converter | | aceodds.com | 55 | 44 |
| Texas Holdem Poker Hand Rankings | | tightpoker.com | 53 | 37 |
| Blackjack Strategy Chart: 6 Decks, Dealer Stands on Soft 17, Blackjack Pays 3 to 2 | | blackjack-strategy.co | 53 | 18 |
| Slotomania Free Slots | | slotomania.com | 53 | 44 |
| House of Fun(tm) FREE COINS | | houseoffun.com | 52 | 40 |
| Instant Withdrawal Casinos | | casinowhizz.com | 52 | 37 |
| Top 10 US Poker Sites: Best Legal USA Poker Websites for 2023 | | top10pokersites.net | 51 | 37 |
| Poker Cheat Sheet 2023 | | howtoplaypokerinfo.com | 51 | 28 |
| PartyCasino NJ | | partycasino.com | 51 | 53 |
| How Betting Works in Poker | | pokerjunkie.com | 50 | 32 |
| Advanced Poker Training - Article | | advancedpokertraining.com | 50 | 28 |
| Free Slots No Download | | slotozilla.com | 49 | 50 |
| Buy Poker Chips With Denominations | | americangamingsupply.com | 49 | 34 |
| The Phillies Score 6-Runs in the 9th to Stun the Cardinals in NLWCS Game 1 - Sportstalkphilly | | sportstalkphilly.com | 48 | 40 |
| The Mathematics of Blackjack | | math4all.es | 46 | 28 |
| Pre-Flop Ranges (8-Max) | | matchpoker.com | 46 | 29 |
| Is It Possible to Cheat at Bingo? | | boomtownbingo.com | 45 | 35 |
| No Deposit Casinos. Over 500+ No Deposit Bonus Codes Online | | allfreechips.com | 45 | 25 |
| Casino Brango Mobile Casino Ee $40 EXCLUSIVE No Deposit | | gamesandcasino.com | 45 | 32 |
| 400 Bad Request | | slotsmate.com | 45 | 16 |
| What Time Does Super Bowl 58 Start? 2024 Super Bowl Guide | | thegameday.com | 44 | 45 |
| Ee Free Slots Online | | slotsup.com | 44 | 53 |
| Free Slots Online: Play Fun Free Slot Games With No Downloads | | jackpotparty.com | 42 | 36 |
| The 10 Biggest Casinos in the World in 2023 | | casino.com | 42 | 58 |
| DraftKings Promo Code | | eatwatchbet.com | 42 | 18 |
| Free Slot Tournaments US | | bestusacasinosites.com | 41 | 32 |
| View Poker TDA Rules, Procedures, & Addendum | | pokertda.com | 41 | 32 |
| Ultimate Poker Cheat Sheet 2023 (Free Download) BlackRain79 | | blackrain79.com | 41 | 44 |
| No Deposit Bonus | | mr-gamble.com | 40 | 37 |
| 3-Card Poker | | table-games-online.com | 40 | 24 |
| WSOP Free Chips 2022: Latest WSOP Promo Codes | | casinosmash.com | 40 | 35 |
| Multi Hand Blackjack Game | | vegasslots.co.uk | 40 | 30 |
| English Football League Pyramid System Explained | | grosvenorcasinos.com | 40 | 57 |
| How to Play Baccarat | | playsmart.ca | 39 | 36 |
| King's Cup Rules: How to Play the Classic Drinking Game? | | bargames101.com | 39 | 46 |
| Free Slots & Demo Slots - Play Free Slots Online | | slotstemple.com | 39 | 29 |
| 400 Bad Request | | casinoslists.com | 38 | 22 |
| Can You Count Cards in Online Blackjack? Lemons & Sevens | | lemonsandsevens.com | 37 | 9 |
| The Mathematics of Roulette | | math4all.es | 37 | 28 |
| The Poker Hand Ranking | | pokerprofessor.com | 37 | 19 |
| The 22 Top Poker Players You Need to Know | | pokerbankrollapp.com | 36 | 22 |
| The Basics of Casino Chips Value and Color | | capitol-casino.com | 36 | 27 |
| Brango Casino Review 2023 Cashout in 15 Mins + $100FREE | | instantwithdrawals.org | 36 | 21 |
| Craigslist Las Vegas (2023)- Weird Findings, Casino Items & Scams | | bestcasinosites.net | 35 | 42 |
| Place Your Bet at the Best Casinos in Tunica, Mississippi | | tunicatravel.com | 35 | 42 |
| PioSOLVER: Should You Use a GTO Poker Solver in 2020? | | pokernerve.com | 35 | 21 |
| Free Slot Games Online 2023 | | clashofslots.com | 35 | 36 |
| How to Win at Blackjack Ee Maximise Your Winnings Today | | johnslots.com | 35 | 39 |
| Free Slots No Download and No Registration | | slotmine.com | 35 | 31 |
| The Soft 17 Rule in Blackjack | | readybetgo.com | 35 | 32 |
| Top 10 Casino Games for Poker Players | | casinocitytimes.com | 35 | 55 |
| Biggest Casino Wins Ever: Largest Slot Machine Jackpot All Time | | whatgadget.net | 35 | 28 |
| Poker Hands Ranked - What Beats What? | | 888poker.com | 34 | 65 |
| Poker Hand Combinations: The Critical Skill Required for Hand Reading | | pokernerve.com | 34 | 21 |
| Poker Hands | | governorofpoker.com | 34 | 57 |
| Poker Hands - Poker Rankings, Sequence & Hierarchy | | adda52.com | 33 | 41 |
| Casino Extreme Review & Bonus Codes $100 FREE U.S | | instantwithdrawals.org | 32 | 21 |
| Fill 10 | | riverscasino.com | 32 | 58 |
| How to Play Poker: Basic Poker Rules for New Players | | upswingpoker.com | 32 | 48 |
| Poker Hand Rankings & the Best Texas Hold'em Hands | | upswingpoker.com | 32 | 48 |
| AOL Slots (2023) Play Games at the AOL Slots Lounge | | slots.info | 32 | 35 |
| Escalera en El Poker: Tipos De Escaleras | | easypppoker.com | 31 | 31 |
| 7 Tips on How to Win at Roulette | | kiowacasino.com | 31 | 27 |
| Preflop Opening Ranges | | pokertrainer.se | 31 | 12 |
| Play Keno for Fun | | fortunepalace.co.uk | 31 | 31 |
| The Ace of Spades Poker Trivia | | paulphuapoker.com | 31 | 31 |
| Roulette Odds and Probabilities | | casinoreports.ca | 31 | 36 |
| Play Craps for Fun & Nr1 Free Online Craps Game 2023 | | crapspit.org | 31 | 25 |
| Best Online Casino USA Online Casinos for US Players (2023) List | | bestonlinecasino.com | 31 | 38 |
| Poker Hand Rankings in Order | | poker.org | 31 | 43 |
| Poker Cheat Sheets | | redchippoker.com | 30 | 43 |
| Poker Chip Breakdown Guide (With Calculator) Lemons & Sevens | | lemonsandsevens.com | 30 | 9 |
| Bare Knuckle Fighting Championship | | bettingplanet.com | 30 | 24 |
| Today's Best Bets: Daily Top Free Sports Betting Picks From Experts | | boydsbets.com | 30 | 47 |
| Best NBA Player Prop Bets (11/13/2023) | | bettingpros.com | 30 | 38 |
| gamblingsites.net | | gamblingsites.net | 30 | 35 |
| Title | URL | Domain | Traffic | DA |
Let's dig into some more tips on how to write a high-performing blog post in the casino and gambling industry.
How to Write Articles in The Casino & Gambling Industry
The buzz of the betting scene is exciting and fun, but it asks authors to really know the topic well and are good at telling engaging stories. Get to know what your readers like and need. Maybe your articles will get the attention of seasoned bettors looking for skilled advice or newbies taking their first steps into online casinos. This is why writing for a specific audience is so important.
Just as you wouldn't wander around Las Vegas without knowing what "double down" or "snake eyes" meant, betting-related articles need to make sure that industry terms are explained well, too. Perhaps think about putting together a list of common betting terms for those new to it.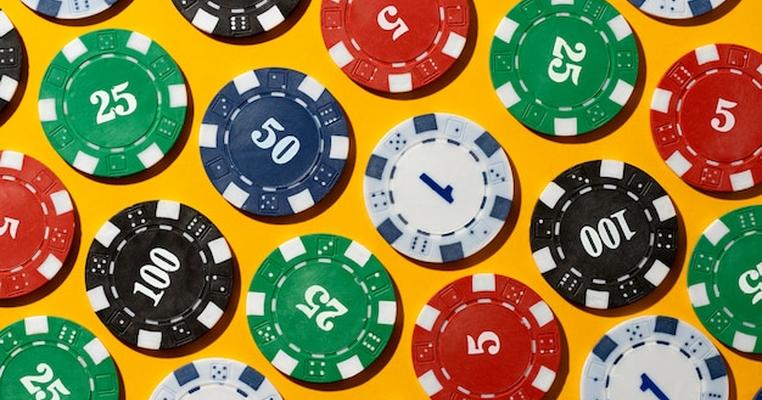 Your main goal is to create articles that are helpful – like guides on how to play different games, clever game tactics, or tips on betting.
Take this guide, for instance; it provides easy-to-follow tips on starting an online betting website, knowledge that will be valuable for your readers.
It's really important, especially in this industry, to underline the need to bet responsibly. It's not just about winning; it's about playing safely and knowing when it's time to stop. There are loads of products and services in the betting world. You might be asked to review a new online slot game or a betting app. No matter what, try to give honest reviews that are helpful to the reader. Just to be clear, reviews of casino and betting products can give readers great insights.
Keep in mind, with any kind of betting literature, that it's essential to focus on doing your best to craft quality work instead of just creating lots of articles.
Identifying Your Target Audience
To put it simply, knowing your audience is the first step towards making interesting content for the casino and gambling world. Everyone who comes to a casino has their own unique reasons.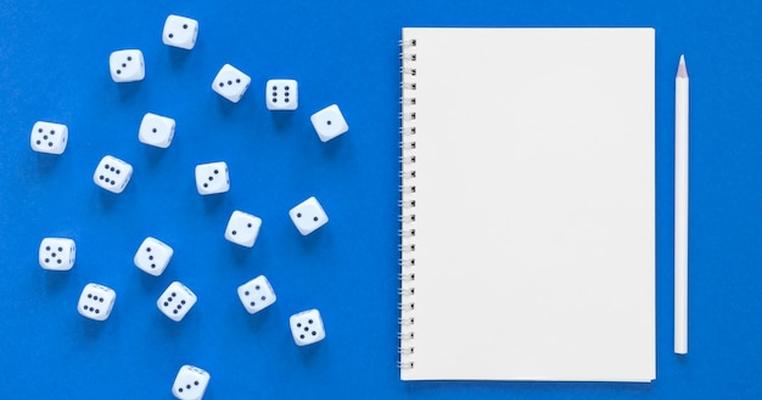 Some people who go to a casino are high-stakes gamblers, keen on the big win; some are casual players looking for fun, and others are new and interested in learning how to play. These three groups are the ones you might find reading your blog:
High-stakes gamblers might need advice and ways to improve their game. Things like advanced tactics for poker or blackjack, like how to figure out odds or bluff tricks, might be good to talk about for them. When you tell them your own stories of using these methods and winning, you make your content trustworthy and real.
People who play games for fun might not be interested in tips as much, but they might like entertaining casino stories or interesting facts about different games. Putting humor into your content might make them feel more connected with you. Who doesn't want a good laugh?
New players might need help understanding the basic rules and how to act in a casino or while betting online. Hard game terms can be made easy to understand, just like you'd explain how to play craps to your friends while having coffee. Your own experiences when you were learning how to play might be helpful for them, too. Perhaps you faced a tough problem when you were new. It might be time to share that.
Are you ready? Building a strong connection with your audience means you have to know what they want and expect. You need to adjust and be open in how you write to look after each group in the best way.
How to Pick Relevant Topics for Your Blog Posts
Deciding on the best topic can really affect how well you do, a lot like picking a winning slot machine. So, how do you find the best topic for your blog post? It's mostly about knowing your readers and keeping up with what's new in your field.
It's important to understand your audience, the people who read your content, well. Are they interested in short, to-the-point posts (like slot machines), or do they prefer detailed, thorough articles (like poker)? The answer to this will help you create topics that are relevant to them.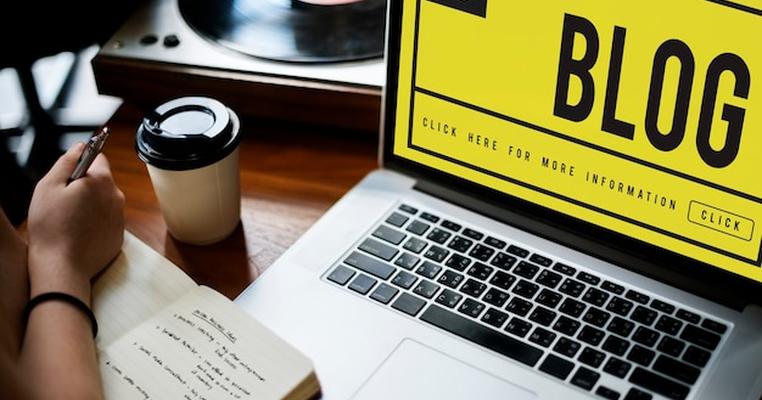 Google Analytics or similar tools can be very useful in figuring out what your visitors like. It gives you helpful information about who your users are and what they do, which makes it a useful tool for creating engaging content – it's like having the best possible hand in poker.
Staying up to date with the latest trends in your industry can give you an edge. Keep an eye on what's happening in the world of gambling. Are there any new laws changing how online casinos work? Maybe a new betting app is gaining popularity on mobile?
However, you don't have to try to cover every trend. Choose the ones that you think your readers would like best. Choosing the right topic can do more for your potential than any good luck charm.
Finding the most popular keywords can really help. They show what potential readers want to know about gambling, a lot like how poker players might reveal what they're planning to do. SEO tools like Ahrefs' Keyword Explorer or Google's Keyword Planner are great for finding the best keywords for your topic.
Understanding your audience, staying updated on industry trends, and researching keywords is a proven methods of finding success in picking topics. Don't hesitate—start creating content that wins every time.
Tips to Craft Engaging Blog Post Titles
Casino and gambling blog post names can make a big difference to your work – a good title can be your secret tool. Here's a fast guide.
It's important to start by matching your blog post name with what your audience likes. Do they want advice on how to play blackjack well, or are they looking for information on new online casinos? Knowing what they like will help you make a title that grabs their attention.
Powerful action words like "win", "beat", or "rule" make your post names more appealing because they suggest a chance for success. At the same time, using numbers like "Top 10 Online Casinos," gives a clear benefit, which is always good.
A question mark in the title can make it more interesting. Titles with lists, which readers always like, allow them to see a hint of what's inside, encouraging them to read more.
Carefully using SEO keywords linked to casino and gambling in your blog post names has two benefits – it lets your article be seen on search engines, and it tells possible readers what the blog post is about.
Making a good blog post title isn't just about being unique. It needs you to understand your intended readers, use the right elements like action words and lists, and do smart SEO optimization.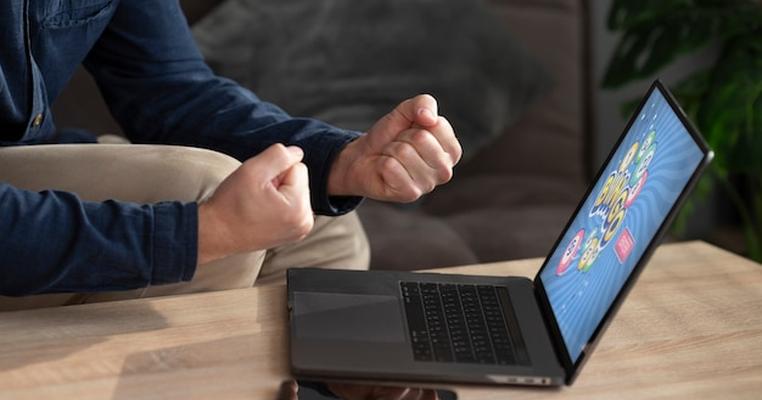 Creating an effective blog title takes effort. But with careful attention to your audience and strategic keyword use, you can do it. At the end of the day, your aim is to catch your reader's attention and pull them into your post – your title is your way of doing just that.
To be honest, there's no rule that says you can't experiment with your blog titles. Maybe today, you use a straightforward "how-to" format, and tomorrow, you'll come up with a catchy question that sparks curiosity. In other words, stay flexible, stay creative, and remember – it's all about pulling in your readers and giving them what they want.
Remember, you want your title to provide some idea of what your content is about. For example, if you're writing about the best strategies for online poker, a title like "Top 10 Tips for Winning at Online Poker" checks all the boxes. It's engaging, it's intriguing, and it tells the reader exactly what they can expect to find in the article.
There's a bit of an art form to it, but once you've got the basics down, you're well on your way to crafting blog post titles that not only draw in readers but keep them coming back for more. It's pretty quick to learn and certainly worth the effort. Remember to stay consistent, stay true to your audience, and, above all, stay memorable.
Writing High-Quality Gambling-Related Content
Writing top-notch content about gambling isn't just about being lucky. It's more about knowing your field well, understanding your readers, and framing an interesting story around it.
The most important thing is to know your topic inside out. Improve the trustworthiness and quality of your blog by understanding how the casino world works. Learn about popular games like poker and blackjack – know how to play them, what strategies to use, and the special lingo that comes with each. Don't just focus on the games; also look into wider issues such as gambling laws and the new technologies that are changing the way games are played.
You can connect with your audience better if you use everyday language rather than formal or technical terms. Think about it as if you're at a friendly get-together, explaining how to play Texas Hold 'em, not giving a university lecture. Using active voice will help to keep your readers engaged, and using simple terms will make sure they can follow your story easily.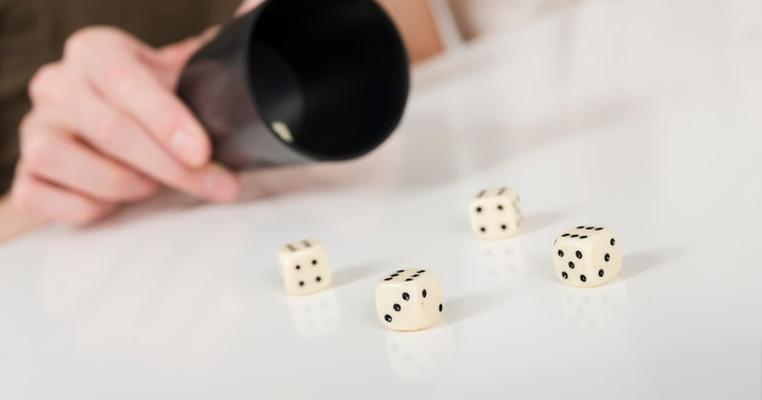 Showing that you know your stuff can help you win over your readers. Being actively involved and having experience in the field will lend weight to your views and turn them into valuable insights.
So, have you ever taken part in a high-energy Poker tournament? If you have, why not tell your readers about it? Have you tried the new online slot machines? Discuss how user-friendly they are compared to traditional models. Writing great content for the casino and gambling world is not just about substance. How you deliver it really matters, too.
Breaking your content up into sections with headings and subheadings can make your story easier for your readers to follow. Turn complicated information – say, different blackjack strategies or the odds in slot games – into a table format, so your readers can take it in at a glance.
To put it simply, great writing about gambling isn't just a roll of the dice, it requires careful planning.
Coming up with fascinating content related to gambling isn't about getting lucky with a dice roll. You need to know your industry well, find a voice that your readers can relate to, and present the information in an interesting manner. Understand how to play and win at popular games, but also don't forget to step into wider issues such as gambling laws and technical advancements. Share your personal experiences to earn your readers' trust. Using headings or tables can also help simplify the reading process.
Reviewing Casino & Gambling Products or Services
Let's dive right into looking at the look and feel of a casino game. The first thing to do is to check out the visuals. Ask yourself, is the design something you'd enjoy looking at, and does it grab the player's attention?
Next up is to pay attention to user experience or UX. Here's a question to ask: is the game easy to get around, and does it make sure players don't get lost when moving around?
When it comes to games where you can win real money, there's another thing to think about: are they fair? Give your readers some info about how these games use random number generators, also known as RNGs. RNGs make sure each game is fair by picking random outcomes for each move.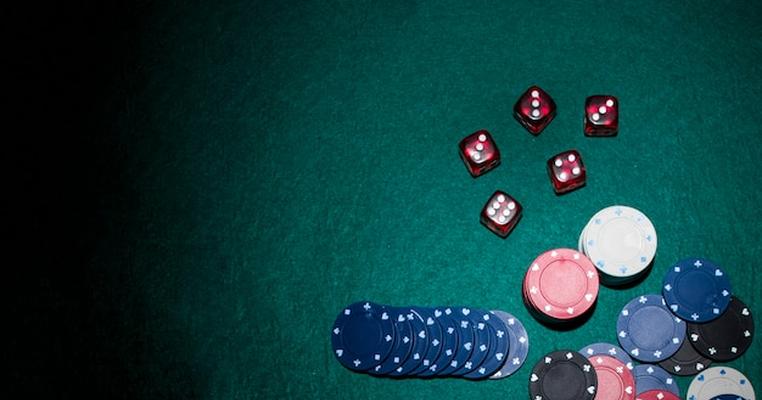 Fun extra features can make a game even more enjoyable. This could mean special bonus rounds in slot games or jackpots that keep growing. So go ahead and talk about these exciting extra parts of the game.
Now, this might not seem as important as the other things, but it's something your readers will want to know: what ways can they pay, and how good is the customer service? After all, they're not just readers—they're also players who'll want to know these practical details.
When it comes to writing a review, it's not just about describing the game. Pretty much, it's about breaking down different parts, from the user experience to the customer service.
If you write clear and well-organized reviews, your blog could become a really useful guide. With your help, players can get a grasp on the huge and always-changing world of online casinos.
And guess what? It's important to put your own spin on your reviews. Readers want more than just facts—they want your unique point of view. It adds a splash of personality and liveliness to your reviews.
Comparing Casino & Gambling Products or Services
Picking the best spot for online games like poker or slots can feel tough due to the many choices out there. The key point is to compare them carefully. Consider, for example, PokerStars and PartyPoker, which are both liked by players all over the world.
Your choice isn't just about who gives more bonus money. Factors like the look and feel and ease of use matter a lot. PokerStars has a neat and visually pleasing look, while PartyPoker focuses more on being easy to use and less on how it looks.
Your preferred games might affect which one you like more. With PokerStars, there's a wide variety of games, from Texas Hold 'em to Omaha Hi/Lo. On the flip side, PartyPoker mainly sticks to classic games like Texas Hold 'em and Seven-Card Stud.
Looking at how they promote themselves, each one attracts players in a different way. PokerStars tends to give new players bigger bonuses, while PartyPoker rewards loyal players with regular cash-back offers.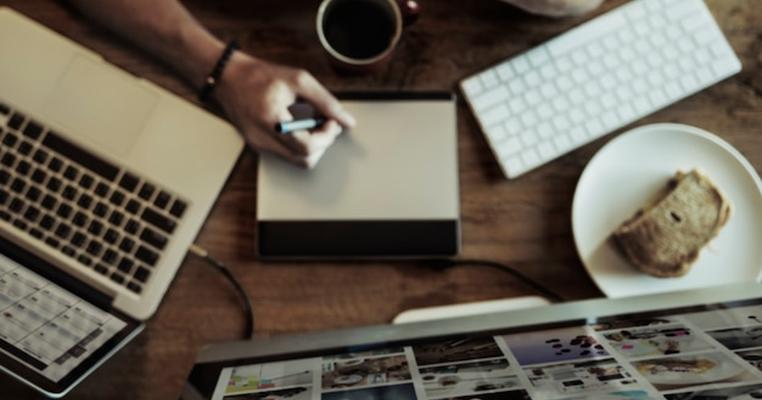 Before you make a decision, think about what matters most to you. Is it all about looks or ease of use? Are the games you love easier to find on one platform than the other? It's also worth considering what type of rewards you prefer – a big welcome bonus might be important for some, while regular cashback might be more appealing to others.
This example shows that what's best is personal. The same things used to compare these two can be used to look at other casino and betting options. It's not about finding the "best" option but rather what fits your needs and wants best.
The bottom line is that the right choice for a casino or gambling platform doesn't mean it's the best. It's about finding what works best for you. Looking at things like ease of use, variety of games, and the types of bonuses are key. For instance, PokerStars might be a good fit because of its design and game diversity, while PartyPoker shines with its practical nature and consistent cash-back offers.
Creating Listicles for Casino & Gambling Blogs
Basically, lists make it easy for folks to read and grasp things quickly. And in something as quick and thrilling as casinos and gambling, these types of write-ups can get people really excited.
All you have to do is pick the right topics. You can get some pretty good ideas from the new data on the American Gaming Association's website. It's a great place to kickstart your creative thinking.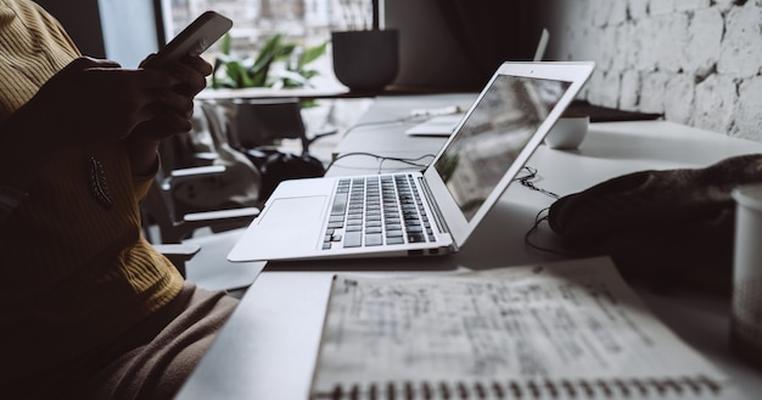 Titles really matter when you want people to even think about clicking on your piece. You have to think like your reader and ask yourself: what would get me excited? A title like "10 Ways to Beat the House at Blackjack" can really get folks curious because it seems helpful.
Remember, your write-ups should teach something but not be too hard to understand. You have to entertain your readers and also give them helpful tips about casinos and games like poker or online slots. And if you can, add some of your own stories. It helps readers connect with you and shows that you really know what you're talking about.
Keeping a balanced view is key. Excitement is important, but so is being fair and balanced. Talking about casino games is no different. We must always talk about playing responsibly. It's a key part that must not be forgotten, no matter how much fun any game might seem.
Ready to Use These Blog Post Titles?
Great work, you're done now! We've shared tons of tips on writing a casino and gambling blog post, as well as many blog post topics related to the casino and gambling field:
Knowing your audience really well is a huge part. It's critical. The better you know your readers, the better you'll be at meeting their wants.

Picking interesting topics and making eye-catching headlines are good ways to draw in readers. Basically, it's all about delivering something valuable!

Creating great content isn't just about giving out info. It's about making it interesting and making it easy to find on search engines.

Honest reviews of products are really crucial since they build trust with your readers. Posts that make comparisons give them the info they need to make choices.

What about articles that are lists? They're fun to read, and they help more people see your blog!
Now that we've gone through this journey together, don't just sit there – start using those words like a winning card in your hand!- 
Leave a Comment
Fine-tuned for competitive creators
Topicfinder is designed by a content marketing agency that writes hundreds of longform articles every month and competes at the highest level. It's tailor-built for competitive content teams, marketers, and businesses.
Get Started