25+ Cryptocurrency Blogs That Are Accepting Guest Posts

Cryptocurrencies are a booming industry. There's a ton of experimentation – and exploitation – going on, so there's a huge demand for fast, accurate information. If you have your finger on the pulse of the industry, if you're at the cutting edge of the technology, or if you're vigilant at identifying and calling out the myriad scams that crop up, you can position yourself as an authority with relative ease. There's a gold rush in terms of crypto content at the moment, but it's still not hard to distinguish yourself as one of the head of the pack.
Get an edge on your competition by submitting your content via guest post to these high-end crypto blogs. I'm sure you've heard of some, but others might be new to you. I recommend checking them all out.
One of the largest cryptocurrency blogs that accepts guest posts, they have a lot of submissions and a high quality threshold to get your content published. You can submit stories to them, but there's no guarantee you'll be the one to write about them; it's often better to submit a pitch idea with a link or a press release.
2. CoinSutra
Run by Harsh Agrawal, owner of ShoutMeLoud, CoinSutra is a large community dedicated to cryptocurrencies.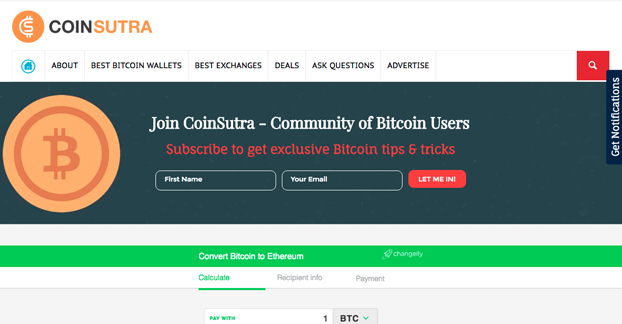 Harsh is on the front lines of many new trends, so when he goes all-in making a site, you know there's something there. He's also a master marketer, and knows how to make a guest post really stand out. It's a great relationship to build, if you can get in.
This site is heavily focused on news that circulates throughout the crypto industry. They accept press releases, story tips, and entire guest posts with equal visibility.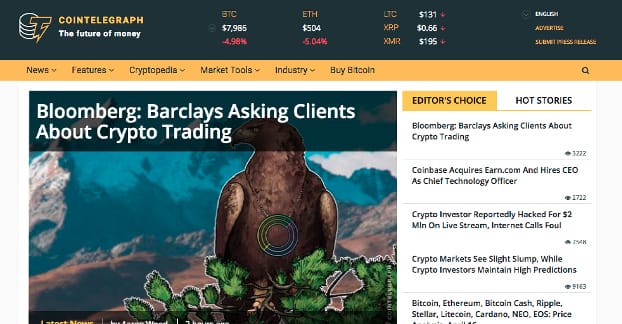 If you want to submit an anonymous request, you can, but it's often better to tie your guest posts to your identity as a whole, for greater long-term benefits. Which you do is up to you; they're accepting submissions at the link above.
CCN (not to be confused with CNN) is a news site dressed as a financial news site, and it focuses heavily on the financial side of cryptocurrencies. If you have contacts, can write well, and have the ability to bring unique news to the table, they'll recruit you.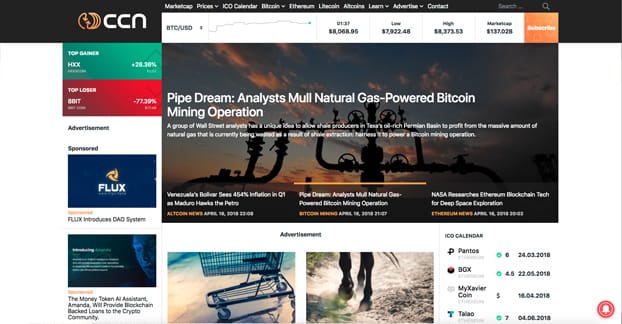 You may be called upon to write more often than you might prefer, so make sure you're okay with whatever arrangement they offer before you go all-in working with them.
NewBTC might be focused on Bitcoin with the name, but they cover all cryptocurrencies that are worth looking at. They also focus on the technical side of things, rather than strictly on the financial side, so there's a lot of opportunity for certain types of bloggers. You can submit your content for review, and either pitch a guest post or just submit your press release for them to cover at their leisure.
The Coinbase blog is hosted on Medium.com, which is good and bad. It's bad in that you can't contact them directly through a submission field, but it's good because you don't have to.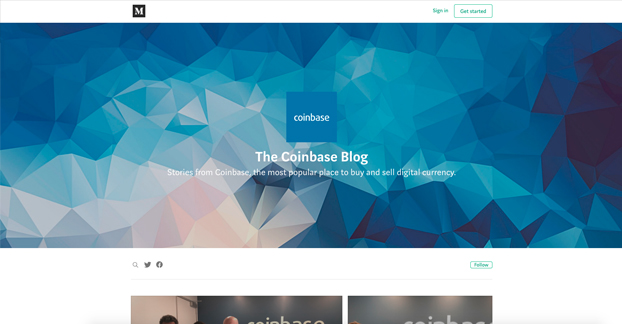 Simply create your own Medium account and start writing the content you want to see. If you can gain the attention of the curators at Coinbase, they can feature your writing, with your account and byline already attached.
Set up to mimic a high-end magazine as a digital publication, this particular crypto site has options for contacting the editors directly, or using a specific form just to submit your own press release. You can also pay for sponsored content or join their team, though neither of those are particularly "guest posts", they can both benefit your brand.
ForkLog is an English/Russian cryptocurrency blog that has the benefit of being able to reach users in both languages.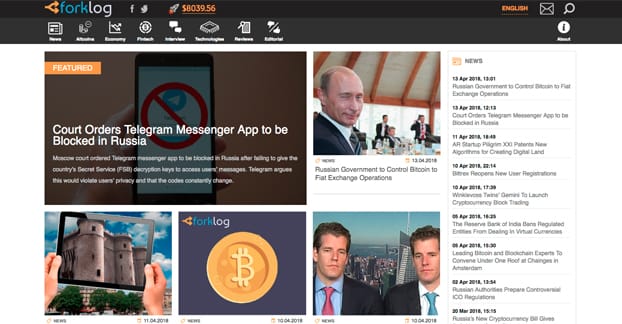 You can reach out to them via their contact email and see if they'll be willing to work with you, though they do tend to prefer people who can translate their own content. Both versions are actually different, though, so monolingual submissions can make it through.
9. Abitco.in
This site combines a clever country code to make a word with actually targeting that country code; in this case, India. Focusing primarily on India-centric cryptocurrency news, it nevertheless takes a global approach as a news aggregator. You can submit individual posts, or you can submit an entire RSS feed and perhaps have your content added to their stream.
April 2019 Update: This site appears to be offline and redirecting to spammy landing pages, as commenter Rajneesh pointed out.
Not technically a blog, StackExchange is one of the oldest tech-focused question and answer sites. You can monitor it for new questions posted, and use your expertise – and blog post resources – to help other enthusiasts.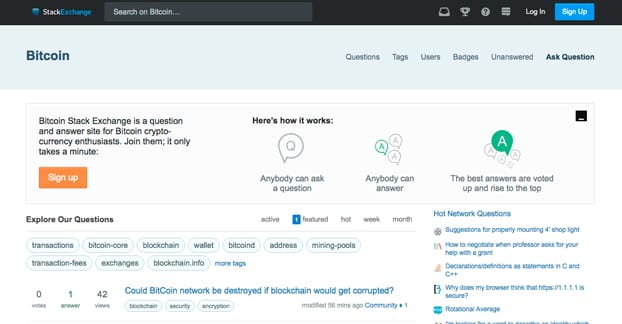 A lot of the questions are too narrow for you to answer in general, but if you have a broad base of knowledge, you can consistently make it to the top as an answer authority.
Bitcoin.com has openings as remote journalists on occasion, and you can submit tips and press releases through their contact form, though you do have to go through a rather insipid test to make sure you're not too dumb to breathe first. The difficulty of acceptance combined with the insult makes me want to avoid it, personally, but you can go as far into the process as you like.
The Ledger is another Medium-based blog, which you can access if you can gain the attention of their curators with your content. There are actually a ton of these blogs on Medium, so using it regularly can be a great idea.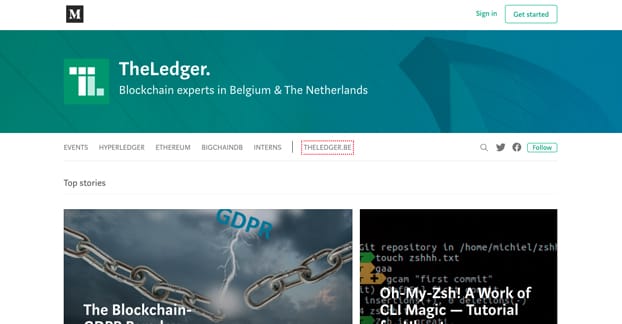 I'm going to avoid putting too many of them in this list, though, since the "submission" process is all the same; just write crypto content for Medium under your own brand name.
One of the larger cryptocurrency blogs, this one has had contributions from some pretty big names in tech circles. They also pay their writers, though you are actually applying to be a contributor, not just submitting a guest post. There are a lot of potential perks to getting in, though, so it might be worth considering nonetheless.
Perhaps not one of the top tier cryptocurrency blogs, this one is still fairly decent. They have both paid and free positions, with the free positions working more like guest posts.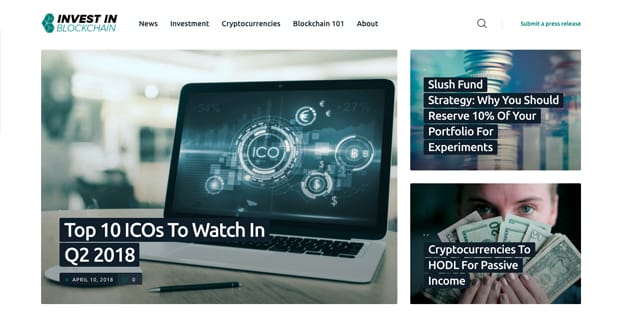 Your compensation for editorial content comes in the form of links, even followed links, so they can be fairly valuable if you're in the appropriate niche. Go ahead and give their submissions page a shot.
15. CryptoAnswers
This site is a hybrid of a news site and a broad cryptocurrency FAQ. As such they have a lot of informative content as well as a lot of cutting edge news content. You can submit your own guest posts in the contact form above. They want at least 700 words, which should be quick and easy, written in fluent English, relevant to crypto in some way. They don't want press releases or branded content, though, so be wary of your submissions.
As the name implies, this blog is focused almost entirely on cryptocurrency news as it relates to African countries.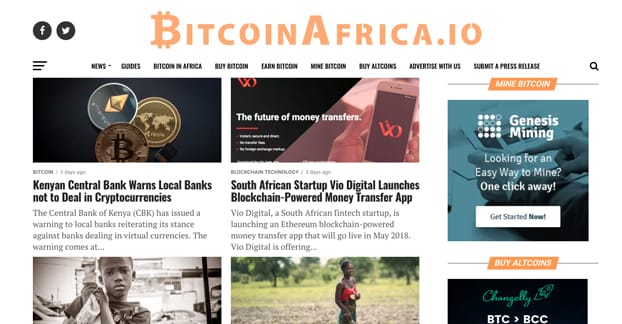 If you can provide that unique perspective – or you can fake it well enough to get something past the editors – you can be published on their site. It's a simple process to send a submission to them via email as well.
One of many blogs with very generic names, this one isn't among the largest blogs, but any citation helps when you're trying to broaden your guest post foundation. They accept press releases, basic guides, advanced content, and so on, but will ban you if you submit spun content. They want 500+ words, ideally 1,000+, and ask you to submit your own images for a feature. They also charge for promotional links, so make yours informational.
I have some questions about the design and branding of this site, but that's not really for me to judge. They accept guest posts sent to them via email, and their requirements are set.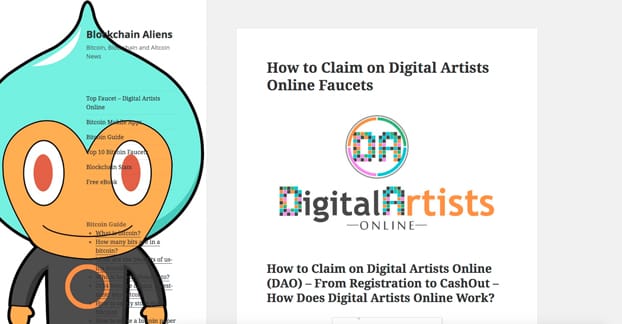 One promotional link in your bio at most, and you have to give them exclusive rights, so no duplication of the submission elsewhere. On the other hand, you can be given a regular column if they like your submissions enough. It's up to you if that's worthwhile once you see how valuable their traffic is to your site.
19. CoinPress
This site is fairly low volume, but it's just as easy to get into. Just fill out your pitch in their contact form and see what they say. I would venture to guess that they're happy to have contributors, especially those that can send traffic back their way on occasion, as long as you're capable of writing decent quality content. You better be, if you're reading this blog!
One of a thousand relatively interchangeable mid-level crypto news sites, the appropriately generically named CryptoNews accepts content pitches through a basic email submission.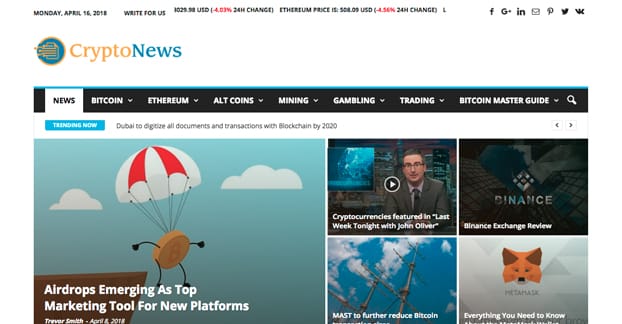 They tend to prefer working with people who can submit content regularly, and they like in-depth technical content, as they have news generally covered. This is a great opportunity for case studies and for unique services to talk about how they work in depth.
Another blog that focuses on editorial content, they cater both to professionals and to basic-level enthusiasts who might not need deep technical articles. If you can provide good entry-level content, they'll be happy to have you. Just make sure to contact them directly. Don't comment on the "write for us" post like so many others seem to do; that just shows off how little reading comprehension you have.
22. CryptoLegit
When a site has to use their URL to tell you they're legit, you know they're legit! I'm joking, but this site does a good job of helping explain the legitimate technology and uses behind cryptocurrency. You can submit a guest post through the form I linked. Their guidelines are published up top; 500+ words, original content, active voice, proofread, and so on. Go ahead and ignore shit like "keyword density" and "must be proofreading"; if you can recognize the mistakes in their guidelines, you're already good enough to submit anything you want.
After you look over this site you can decide for yourself whether or not I'm scraping the bottom of it, but hey; getting published should be like shooting fish in it.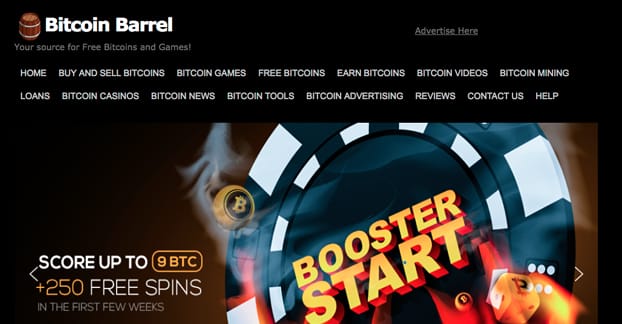 You can submit your pitch or your full text to the contact page they list, as long as it's unique, relevant, and at least 350 words. That's pretty dang short, so anyone who reads my articles should be way ahead of the game.
24. LexyBit
This one has a bit of a unique submission process; you can just register as a contributor through the link they provide and submit your content directly through their WordPress system. It's a little janky, not many good blogs use such a system, but hey; they exist, they aren't marked as spam or deindexed, and you can get some traffic and a link out of it, so why not give it a shot?
25. MyMillennialGuide
This is a general financial site aimed at millennials, which is fine, when you consider that a lot of the leading audience for cryptocurrencies is active tech-focused millennials.
If you can give advice on how to responsibly use cryptocurrency, how to avoid the financial scams, and how to hedge your investments, this can be a great site to write for.
A more broadly general tech site, this one has an easy submission process via web form, along with an entire category just for bitcoin.  If you can contribute something relevant, it should be easy to get published and use the citation to build up to better sites.
Fine-tuned for competitive creators
Topicfinder is designed by a content marketing agency that writes hundreds of longform articles every month and competes at the highest level. It's tailor-built for competitive content teams, marketers, and businesses.
Get Started