40+ Free Sites to Post a Company's Press Release (Updated)

Marketing via a press release is one of the oldest techniques in the book. It's also vastly misunderstood. Far too many people get press releases and guest posts confused, and try to submit one in place of another.
Press releases, even those aimed at marketing, are a very specific kind of document. A press release can't just be a blog post in a fancy suit; it needs to meet several goals and match a known format to be accepted on most press release distribution sites.
The point of a press release is to be one single document you send to a wide variety of sources. If those sources all publish the document, that's fine, it's clearly a press release, not meant to be unique. The real goal, however, is for journalists at those sites – be they newspapers or online journalists like HuffPost or Forbes – to cover your topic. You're getting attention to your business, building awareness, and getting people to check out what new product you have coming down the pipe.
Making a Good Press Release
A good press release needs to have certain qualities if you want it to be read, let alone covered by journalists. What makes a good press release?
#1: A press release needs to be newsworthy. Think about it from the perspective of a stranger, or a friend or family member. If you are telling them about what you're writing a press release about, would they be excited? Alright, so a family member might not be the best test case; they might be excited for you despite not understanding a word you said. Still, newsworthiness is incredibly important.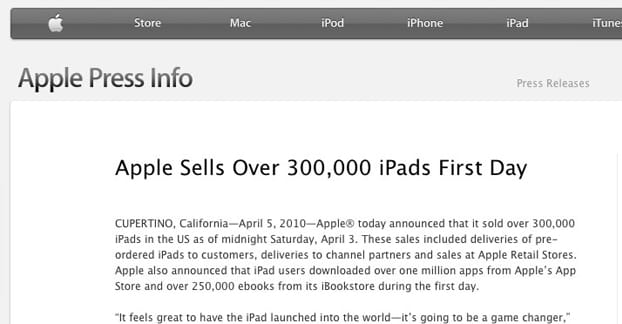 #2: A press release needs to use your relevant target keywords. Press releases are in fact one of the few areas where keyword density matters, where you can at least think about inserting them more than your usual blog post. After all, you want people to grasp what your company does and what your announcement is about, so they don't have to go digging to find a topic. Avoid overly-stuffed paragraphs, of course; those just don't sound natural enough. Humans are reading these, after all.
#3: A press release should have relevant links with good anchor text. Don't use a typical "click here" anchor, you need something targeted to tell people exactly what the link is for.
Unlike with blog posts or guest posts, every link you include in a press release should lead back to your site. They're one of the few kinds of content you can circulate that is entirely self-promotional, and expected to be. Link to your homepage with a link about who you are, link to your landing page for your new product or service, and perhaps link to one flagship piece of content when discussing why it's relevant. Beyond that, you shouldn't need more links.
#4: A press release should include media, if allowed. Some press release distributors prefer to just promote text, while others will allow posts with media in them. If you find that a lot of the sites you want to use don't want you to add media, you can include a link to a "press kit" that contains your sanctioned media.
#5: A press release should be written formally. These are essentially professional disclosures of information, not casual, brand-building blog posts. You're also writing for people who might not know your industry, so minimize industry jargon or advanced assumptions or data. If you need to reference specific statistics, link to a case study analysis in plain English that supports your point. In all cases, you should be writing in the third person.
Distributing Press Releases
You can send press releases to a wide variety of sites. You can always send them directly to tip lines for sites like Forbes, Fast Company, HuffPost, or BuzzFeed News. More often, though, you want to send them to sites that, in turn, circulate them throughout their own lists of interested parties. Why send a press release to one site, when you can send it to one site that then sends it to 100?
The list I've put together below is focused entirely on sites that are free to submit to. There are, as you might expect, a lot of sites that will promote your press release if you pay them, but don't accept free submissions. Perhaps I'll cover those in another post.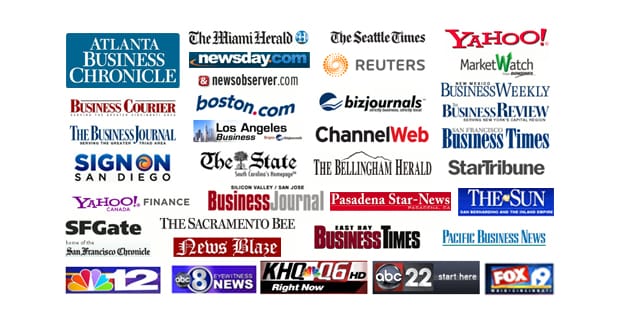 Free sites do have their drawbacks. For one thing, they're often flooded with other companies submitting their own press releases. It's tricky to find good sites that will get you any returns with your press releases for free. That said, you should always be recording and measuring your results with any sort of outreach, and press release submission is no exception.
I recommend making a spreadsheet. In one column, put a link to your press release, or at least a title to the release you're submitting. In another, put the name and link of the site you're submitting the press release to. From there, figure out what metrics you can record – individual tracked links for each site can be helpful – and record your returns. If you find yourself submitting a press release to a site that returns literally zero traffic, you might want to cut that site from future submission lists. Conversely, focus more on sites that return better numbers.
All of that said, here's a list of 50 or so sites where you can submit your press release for free. I'll try to note a few salient details about them where there's anything to make them stand out. Also, let me know in the comments if you find any of these sites have disappeared. I'd like to keep this list filtered and up to date as much as possible. Likewise, if you have a site you've had good performance with in the past, feel free to recommend it.
Free Press Release Submission List
Additional Niche PR Sites
These are additional press release submission locations for specific, narrow niches. Great if you're relevant, worthless if you're not.
Dead PR Sites
These sites were all once on this list but are no longer loading. We'll keep them here for posterity, as they're still mentioned on a lot of lists like this one:
ArticleCirculation – This site briefly offered a platform for niche audiences, but its lifespan was short-lived.
PR9 – Covering a diverse range of topics, PR9 managed to stay distinct due to limited competition.
PR Free – Apart from facilitating free press release submissions, PR Free allowed users to syndicate their content.
Press Exposure – Its status was ambiguous at a certain point; further verification was needed to confirm its activity.
NewPressRelease – While on the smaller side, NewPressRelease played a role in aggregating press releases for its audience.
EWorldWire – Serving as a hub for press releases, EWorldWire provided hosting services for them.
Local News – Notable for its .biz domain that stood apart from the stereotypical virus-filled sites, it primarily focused on South Florida happenings.
RTIR – Offering a unique submission form, RTIR connected users to potential radio and TV interview opportunities.
Transworld News – Collaborating with the third-party FindIt platform, this site ensured streamlined press release submissions.
Easy Press Release – Although it operated at a leisurely pace, Easy Press Release was a dedicated platform for press releases.
MeriNews – Serving as a comprehensive news portal, MeriNews allowed users to share everything from debate topics to breaking news, with a particular emphasis on India.
TMCNet – A tech-centric platform, TMCNet not only accepted press releases but also delved into niche areas like cryptocurrencies.
So, there you go. 50 free press release sites. Of them, well, you can guess that only maybe a dozen of them are worth using, but hey; that's what you're paying for. If you want the good sites, you're going to have to pay for the exposure.
Fine-tuned for competitive creators
Topicfinder is designed by a content marketing agency that writes hundreds of longform articles every month and competes at the highest level. It's tailor-built for competitive content teams, marketers, and businesses.
Get Started