25 Reasons Why Guest Blogging Will Benefit You

A lot of the articles on this site revolve around the value you can get with specific guest blogging strategies, or about the specific techniques you can use to get a guest posting campaign rolling.
With this post I'm going to take a bit of a step back and answer one simple question: Why should you be guest blogging? What value can you get out of it? There are actually a lot of small benefits you can find from guest posting that you might not even think about.
1. You can pull traffic into your website.
The number one reason most people guest post is obvious. You post an article with a relevant in-text link to your site on a popular site. People on that popular site read the article and, looking for more information, click on the link. Boom; you have traffic to your site that you didn't before. Of course, it's questionable just how much traffic you'll get, but that's an entire other discussion.
2. You can bring in new potential mailing list subscribers.
You generally don't want to be sending people to a landing page in your in-text links, but sometimes you'll be allowed a call to action in your bio where you can direct people to your mailing list.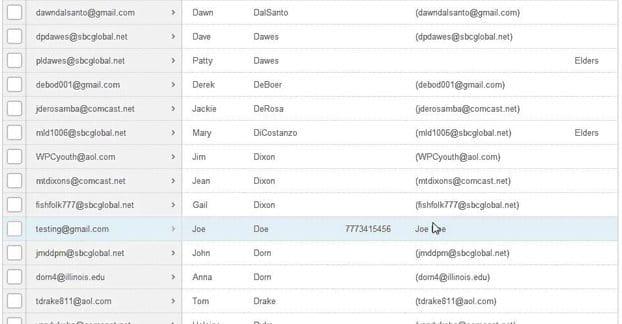 Also, sometimes people will click through to your site and then click around, getting a feel for you content and eventually falling to one of the exit-intent pop-overs that are so popular with marketers these days. New subscribers are always valuable, of course.
3. You can bring in new potential customers.
What's better than a subscriber for your mailing list? A subscriber to your paid server. Or a buyer of your product, or whatever other business model you happen to use. Every single new user who visits your site when they wouldn't have visited before, when the source of that visit is a guest post, is valuable as a result of that guest post. Anyone who converts and gives you money is enough to make your guest posting campaign worthwhile.
4. You can earn links that point back at your site.
The above bits of value – and many of the below – come from links to your site, but the links themselves have value as well. Google, after all, runs on links. Links, when they're left followed, are votes of value from the linking site to your site. When you guest post and earn a followed link, you're getting a trickle of value from that site to yours. In large enough quantity, this can be the difference from page 10 and page 1 of Google search results.
5. You can earn implicit links (brand mentions) for your site.
Implicit or implied links come in two forms; brand mentions and nofollowed links. Nofollowed links are more valuable because they are still links that users can follow, they simply cut out the value of number four. Implied links, or brand mentions, are where the site doesn't link you, but just drops your name. For example, if I mention Moz right now without linking it, it's an implied link. These non-links have some value, with possibly more in the future, but they're more important for benefits like number six.
6. You get name recognition as an author in your industry.
Name recognition can be incredibly important. When blog readers throughout your industry start seeing your name and face show up on their favorite blogs, they'll start to associate you with the value they get from those blogs, even if you have very little to do with it.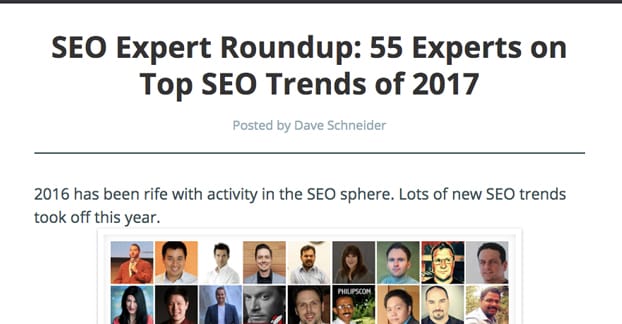 Then, later, when they encounter your site and it comes time to maybe buy your product, they already have mental associations of value regardless of reviews or experiences.
7. You build relationships with bloggers you write for repeatedly.
One-off guest posts aren't all that worthwhile, and I don't recommend them. When you set up a guest blogging campaign, you really want to be writing for your target sites once every one to three months. This allows you to build a consistent relationship with the editors, site owners, and audience at the other end of the deal.
8. You can attract people who might have opportunities for you.
Sometimes it seems like it doesn't matter what you write in an author bio; after all, how often do you actually read them, or think to contact the author afterwards? I know I very rarely do. However, when you're on the search looking to hire someone in a given field, one way to find a good contractor is to look for content posted by experts and on top-tier sites. Find those authors, find their bios, reach out to them, and discuss your offer. You'd be surprised at how often you find yourself invited to write for other sites, or leverage your other talents for a fee.
9. You learn to write for audiences other than your own.
Never underestimate the value of practice. I've always found it valuable to be forced to write under conditions I find unfamiliar. A good, valuable way to do that is to try to get guest posts accepted on other sites. You need to learn their editorial styles and guidelines, and you need to learn their audience and what sort of content will work. It's a lot of educational experience in terms of research and writing for that kind of situation.
10. You can get valuable feedback on your content from outside editors.
Many upper-level college courses for writing are held in a workshop format. There's no use for lectures and book reports; everyone already knows how to write, and the important next step is two-fold.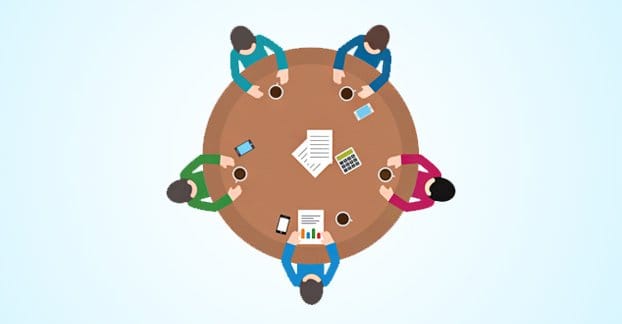 First, it's learning how to accept criticism and adapt. Second, it's learning how to improve a unique style. Most of us don't have the luxury of college workshop courses or professional workshops – they can be expensive – but we can use the next best thing. Editors want top quality, and we need to work with them to provide it.
11. You can reach entirely new audiences.
Writing content for other sites is a good way to reach people you wouldn't normally reach. Sure, the sites might be in the same industry you are, but they might also be more generic, or simply larger. When I write for Entrepreneur, you can bet the majority of the people reading my posts haven't read my site. Now, though, once they have read my post, they can be a reader of my site, and that's what counts.
 12. You can cover topics you wouldn't normally cover.
Everyone has interests outside of their area of expertise. It's generally a good idea to keep your blog focused on your business's general topic. So where do you fit in content about your hobbies or other interests? You can use them for small anecdotes, but you can also simply write about those interests for other sites that ARE more focused on them. It works best if you tie the two together somehow, but it's not even strictly necessary.
13. You can lay the groundwork for expansion into related niches.
Writing content in related niches is a good way to boost your reputation in those niches, and it's a good way to open the door to guide your business in that direction. It helps if you want to launch another site, or if you want to expand your business offerings or products.
14. You can earn more social visibility from other sites.
Let's face it; most of us aren't running sites like Entrepreneur, Moz, Forbes, or Fortune. We're running much smaller sites with much smaller spheres of influence.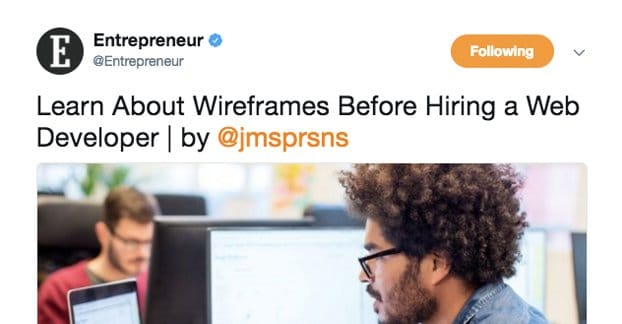 However, through guest posting, we can build larger influence through social media. We can tap into the audiences these larger sites have accumulated, and bring them into our folds as well. Every influencer had to start from somewhere, right?
15. You can network with social media influencers.
Remember, you're not just writing for some anonymous site. Someone owns that site, or has an influential stake in it. Often times, when writing for a site, you get a quick in to social networking with the site owner. If I wrote something for Moz, it might open the door for Rand Fishkin to promote me on his Twitter, or even follow me. Social media is a wonderfully level playing field, after all.
16. You build your portfolio with articles on big name sites.
Every site you write for is a potential key to open a door you couldn't open before. You might not be able to write for Forbes right away, but once you've written for other big-name sites they might let you in. Those sites won't let you in with no experience, but smaller sites might make them think twice. Those smaller sites… and so on down the chain. Think of it like professional references on a resume, or an artist's portfolio. It's prior work that proves what you can do, both in quality and in positioning.
17. You can use well-timed posts to ensure a viral trend.
One nice trick you can do is to surge traffic to a new flagship piece of content all at once. Prepare a new ebook, a product launch, or something else you really want to hype up. Then work with a bunch of different guest post sites to write related content on those sites, scheduled to release around a certain date. The surge of traffic from one site might not be much, but if a dozen different sites all publish your content all at once, it can set you trending throughout your industry.
18. You make your website more valuable if you want to sell it later.
Pretty much every item on this list that isn't aimed primarily at your personal brand is providing benefit to your site.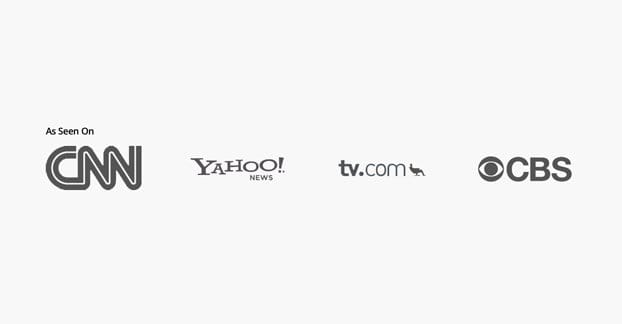 Everything that benefits your site increases its potential valuation when you go to sell it. Your backlink profile, in particular, can have a large impact. Sites with organic growth and white hat SEO can sell for a premium, in this world where so many people try to build up and sell sites with black at techniques that only last a few months.
 19. You make your personal brand valuable independently of your website.
Piggybacking off the previous point, consider this; if you sell your site, who are you? What value does your name have? Who would attach you to the name of the previous site? When you guest post under your own name, you build name recognition for your personal brand, and that helps you launch new sites and grow them much more quickly. After all, you already have industry connections and name recognition.
20. You can earn money writing for some sites.
Dialing back for a moment, let's talk about something simple. It's not common, but some sites will compensate you for your guest posts. If you find the right sites, you can make a nice little side income while building up your personal brand. You won't likely get links or much traffic, of course, but that's why you're getting money instead.
21. You can get influencers to guest post for your site in return.
Networking for guest posting can be a two-way street. I wouldn't be able to hit up Neil Patel to write something for me tomorrow – he's a much stronger influencer – but other small-time SEO writers might be more interested in a back-and-forth trade of value. As long as you're careful and avoid anything that might be construed as a link scheme, you can get a lot of reciprocal value.
22. You can experiment with formats you wouldn't normally use.
When you write for another site, you often want to adopt something similar to their content so your content meshes well with their audience. When done well, they might never know you're not a regular contributor. Of course, blog formatting is rather homogenous across the web these days. Still, you can use the opportunity to experiment.
23. You earn more secondary and tertiary shares from guest posts.
Shares cascade. When you write a post for your site, your audiences sees it and some of those people share it. The new people who see it might share it, but generally after a few iterations, this peters out. When you guest post, you get more people sharing the content – you and the site owner at minimum – and thus more chances for it to cascade even further.
24. You can build hype towards an event or product launch.
Guest posting is a great way to reach people you wouldn't normally reach with news they might want to see. Press releases used to fill this role, but guest posting is often more valuable and effective these days. Press releases are often ignored or not picked up for publication due to duplicate content fears.
25. You earn more value in the eyes of the Big G.
Guest posting, for all of the reasons above, helps you out with your SEO overall. Google likes when people post outside of their own sites, they like links, they like networking, and everything else. When you do well with white hat techniques, Google gives you the boost you want to grow.
Fine-tuned for competitive creators
Topicfinder is designed by a content marketing agency that writes hundreds of longform articles every month and competes at the highest level. It's tailor-built for competitive content teams, marketers, and businesses.
Get Started