10 Steps to Publish Your Guest Post on Inc.com

Inc.com is the modern web-based extension of the magazine Inc., which was founded in 1979. Bernie Goldhirsh, who founded the magazine, was an engineer turned entrepreneur who also founded and sold Sail magazine. The magazine had a rocky history, suffering a little in the dot com era compared to contemporaries like Fast Company, but stabilized as a publication during the tech crash. It was eventually purchased in 2005 by Joe Mansueto, founder of Morningstar.
Inc is something like a Forbes for the small businessman. It's a Forbes-lite in many ways, including their creation of their annual Inc. 500 and Inc. 5000 lists, which rank the top fastest growing private companies in the United States. These rankings are based on revenue growth over a three year period and are fairly strict. The magazine also publishes an annual list of the top 30 entrepreneurs under the age of 30, generally composed of owners and high ranking founders of various companies on their Inc. 5000 list.
All of this is just to give you some history into what Inc. is as a magazine, which can give you an idea of the kind of content they publish on their website. The site itself is a cross between a blog and a magazine, and it very much follows the traditional model of publishing content that primarily appeals to their primary audience. This audience is entrepreneurs, small business owners, venture capitalists, and other people entrenched in that specific subsection of the business world. If you want big-name companies in the Fortune 500, read Forbes. If you want small businesses and a glimpse into who is up and coming, read Inc.
What to Know About Inc.com
Inc. is a notable publication right now because they have become something of a walled garden in the last year. They went through their account lists and purged a large number of accounts, for a variety of reasons. For some, the contributors simply hadn't posted in a long time. For others, well, something a little different came up.
Inc. prides itself on providing only legitimate tips, tricks, tools, and techniques for small business owners and entrepreneurs. To maintain these standards, they keep an eye out for businesses providing services they would call unsavory. When they find one of those businesses, they review it and add it to an internal blacklist. Often times, this means contributors trying to link to those businesses will find those links purged, though sometimes the text content will be allowed through. In some cases, like what happened recently, they will come across a site that has been recommended on their site several times. Rather than go back and edit old posts or bring attention to it, they simply purge accounts attached to that business.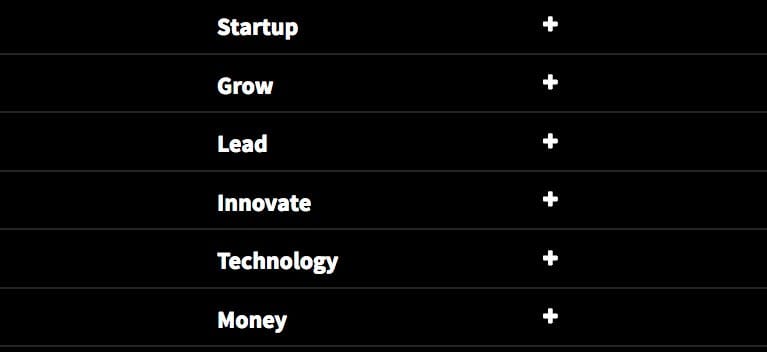 So if your friend recommends you to an editor and gets you in to Inc.com contributions, and then they discover that your friend runs a business they want to blacklist, both your friend and you are likely to have your accounts disabled. It's a little harsh and draconian, but Inc. has enough contributors on their list that it doesn't hurt them any. To be fair, though, they only purge your access, not your account and its content, so your posts and references are still all available, you just can't post more.
So in a way, step zero for getting a contributor spot on Inc. is to make sure you aren't connected to anything they might consider unsavory. If you're selling traffic, utilizing black hat SEO techniques, or if you're attached to spam, you might want to give this site a pass.
There's one other thing worth noting about Inc.com. From an SEO standpoint, they aren't necessarily that great of a publication. Yes, they're a big name, and that comes with all the value attached to it that I normally praise. Your name and picture recognition will go up, and you can use Inc.com publications to help you get into other sites. However, all links on Inc.com, or at least all links you're able to control, are nofollowed. This means the direct SEO value is nonexistent. All you have is implied link value, which is still a contentious and probably minor ranking factor.
Now, on with the 10-step process for getting published on Inc.com.
1: Gather Your Resources
The first thing you want to do is gather up the resources you have that make your resume look good.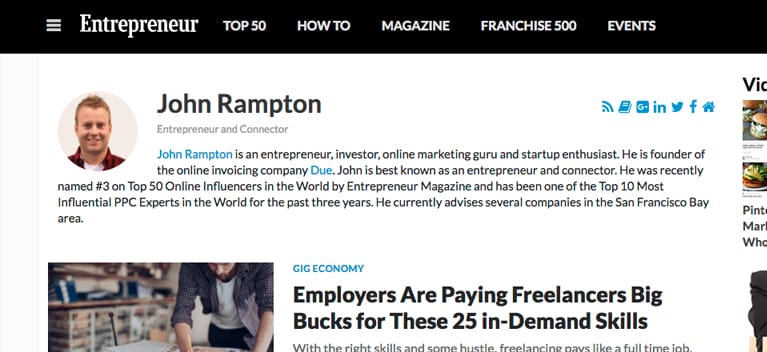 You're not actually sending a resume of course – at least, I really hope you aren't – but you want a list of items that make you a good fit for Inc. Some examples might include:
Articles you have written and had published on other major sites, like The Guardian, Business Insider, The Huffington Post, Forbes, or even something like TechCrunch, though you do have to be sure the content you write is relevant to an Inc. style audience.
Links to high profile articles on Inc. relevant topics that you have published on your website. You want citations here that are well-regarded in your industry as authority posts, or at least appear as such.
Any mentions of you as an authority on important lists. If you're on the actual Inc. 30 under 30 list you're good to go, but other high profile lists are good.
Any particularly high profile mentions of you or your brand on other authority sites. If a high profile writer for Forbes has called you out as an authority, you can use that citation as further ammo for getting into Inc.
You'll want to gather as much as possible, but you're not going to include all of it. You want 3-5 bullet points, at maximum, of who you are and why Inc. should consider you as someone they'll let publish content on their site.
2: Poll Your Network for Connections
The second step is to reach out to your network and try to find any connections you might have to any editor or contributor for Inc.com. Since Inc. is harder to get into these days than it used to be, you really can benefit from having a connection. Ask your friends, ask your business partners, and put out a call on LinkedIn to see if you can six degrees your way into a recommendation.
If you manage to find such a connection, you can sort of gloss over a lot of the rest of the tips in this list. You still want to do them, but you don't have to present yourself as an outsider looking to get in, you can do it as someone with a connection. Usually all it takes is a simple introduction letter or a "hey, X writes for you and recommended that I talk to you" line in your pitch mail.
3: Study the Source
Unless you have a connection and are on a time-sensitive mission to get your critical pitch in to their editors before they forget all about you, you are free to take a little time. I recommend reading Inc. for a few weeks, to get a solid feel for their content.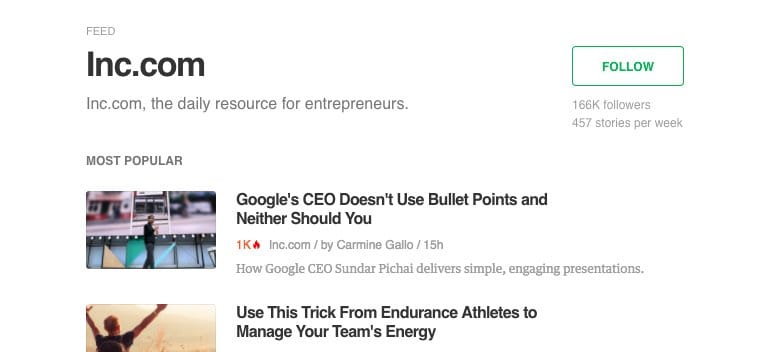 In terms of topic, Inc. tends to post a lot about small businesses an entrepreneurs, and they focus on tips and tools. They don't want basic "tips for how to start a business" articles, but more specific items, like "five tools that got my startup profitable". They also really like when you have inside information, like an interview with someone famous or a glimpse at a technology just coming to market. The front page as I write this has content like "Here's Why Bosses at Google Are Not Allowed to Hire, Fire, or Promote Employees" and "Does Your Business Need a Redesign? Here's the Best Strategy."
Inc. also tends to publish posts that are between 300 and 1,000 words in length. I've found aiming for around 700 is a good idea, but don't be afraid to cut a little in favor of making a quick, punchy post. You want value, but you don't want it to be so long they won't consider it.
4: Develop Pitch Ideas
Now that you have some familiarity with what Inc. publishes, you can start developing your own pitches. Come up with ideas that suit your specialty or that display some unique connection or information you have. Maybe it's an interview, maybe it's a case study from your site, maybe it's just techniques you have used to good effect before. I recommend coming up with several possible pitches, so you have backups to fall back on in case they reject the first one outright. This is liable to happen, actually; often times they reject the first pitch just to see if you're willing to adapt and try again.
5: Send Pitch to Contact
You want to keep your guest post pitch short and simple. Start off with the line about getting a recommendation, if you have one. If not, start off with a paragraph about who you are, with links to your "why you should accept me" content. After that, write a short paragraph of your pitch, along with a title. You're looking to convey the essence of the post without writing the whole thing. If you want to recommend useful tools, you don't have to say what tools they are, just mention that you've used them to good effect.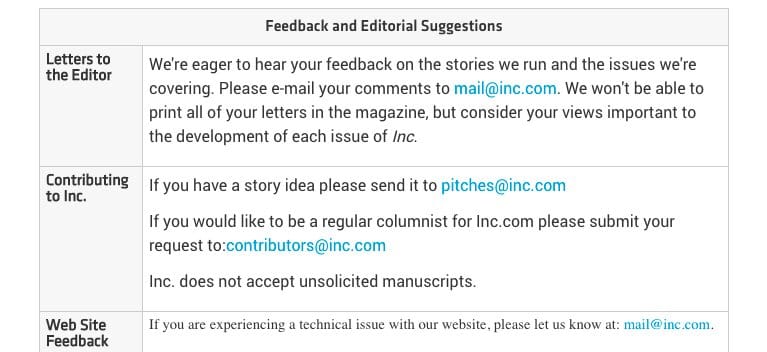 Inc.'s contact page is here. Unless they've changed it since this writing, you want to send your message to pitches (at) inc.com.
6: Write an Exceptional Article
There is likely to be some back-and-forth with the editors before you get a pitch accepted. You might be turned down, or your pitch might be torn apart. They might ask you for more information, or want you to change the position you take slightly. Regardless, refine the pitch and then write the post according to their guidelines. When you submit the post, they might also ask for revisions, so do those as well.
As for links, don't worry too much about them. I like to link to 2-3 sources for information I cite in the post, and I like to make one of those links an informative post on my site. I don't link to landing pages and I don't worry if they strip the link; again, the author bio is likely more important than the link, which is nofollowed anyway.
7: Follow Up on Lagging Responses
Sometimes, the editors at Inc. are swamped with pitches and might take some time to "return your call" so to speak. Inc. does not make any guarantees about responding to pitches, simply that you can send them to that email address. You will have to follow up if they haven't responded, but it's tricky to do because you can't just send another message to the pitches address.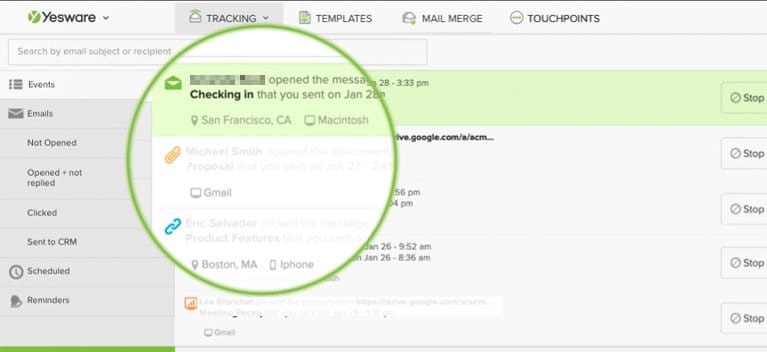 I recommend finding an editor or contributor who can listen to your message and reaching out to them via email or Twitter. Don't spam a bunch of them, and don't send more than one message, just politely mention that you submitted a pitch and ask if they can see what it's status is.
8: Return to Pitch More Regularly
If and when you are accepted, it's a good idea to keep up your contributions. You don't want to let your connections fade or your account be purged for inactivity. It's generally a good idea to pitch something once per month, to keep the account fresh and to keep publishing content on such a high profile site. However, if you want to really streamline the process, you can try to skip to number 10 here.
9: Alternately: Write for Fast Company
I bring this up in case your pitches have been rejected repeatedly. I mentioned way above that Fast Company is sort of a sister site to Inc. I haven't written for them, nor have I really researched their process yes, but it's likely to be similar.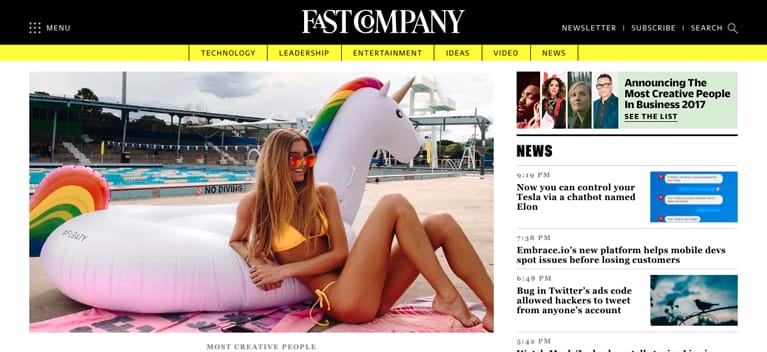 However, it will be managed by different people, which means different opportunities. And, since you contribute to one, you can more easily get in to the other.
10: Alternately: Pitch Yourself as a Columnist
Inc. has a special email to become a regular columnist, contributors (at) inc.com. You can send an email to this account if you would prefer to be a regular writer rather than a rare guest poster. It's more work, but it does open you up to their monetization, so it can be quite valuable. This article includes some great tips on how to pitch yourself rather than just your content, which will help you land that contributor gig.
Fine-tuned for competitive creators
Topicfinder is designed by a content marketing agency that writes hundreds of longform articles every month and competes at the highest level. It's tailor-built for competitive content teams, marketers, and businesses.
Get Started