Huge List of Blogs That Will Pay You For a Guest Post

Some people write for pleasure. Some write for marketing and sales. Some write because they're told to by their bosses. And some write solely for money.
Guest posting is ostensibly meant to be an organic means of trading influence for content. You write a guest post for me, it's because you want the link and the traffic my site can provide. I let you write for me because I want content or a perspective I don't have myself. It saves me the time spent writing a post, and it opens my audience up to other ideas.
Many sites, however, add a bit of money to the equation. I don't mind it. This world exploits enough free labor as it is; some sites taking the moral high ground and paying their contributors is a worthwhile change.
It's also not against Google policies. Normally any exchange where money and a link exchange hands is verboten to Google, but in this case, both the money and the link are coming from the same party. I'm paying you to accept a link from my site; that's not against Google policies at all.
Guest Posting Versus Ghost Writing
There's a bit of a blurred line between guest posting and ghost writing. That line comes down to attribution more than anything. With ghost writing, you're writing "as a ghost", explicitly not noticed or mentioned in the final piece. Ghost writers likely know how difficult it can be to build up a brand when nothing they write has their name on it. High profile ghost writers might be an open secret – see Trump's book – but for the many freelancers toiling away on a daily basis, there isn't much room for opportunity.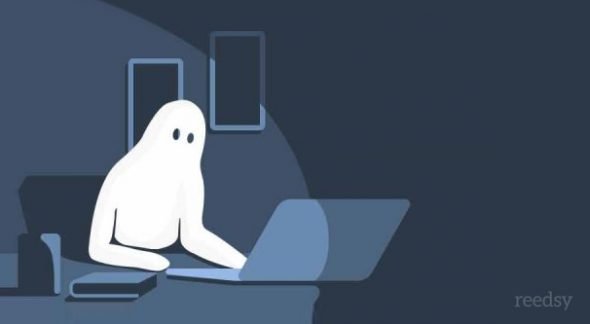 The usual dichotomy is "do you write for a byline or for money?" Most of the time when you start writing for a blog that gives you a byline, they consider that valuable enough to be pay. They might give you a token stipend to keep you interested, but it's not "make a living" money. The business that both pays you a reasonable amount and gives you a byline is rare.
What I've done below is compiled as much of a list as I can of blogs that:
Pay contributing writers money.
Give contributing writers a byline, profile section, or profile page.
Allow links in the content or in the byline or profile.
There may be plenty of sites out there that meet two of those three, and there are definitely a ton of sites that meet only one, but I'm looking for the best of the best for you all. For each website, I've included a link to their contribution page if possible and a brief description of the site's focus. Otherwise, the list is largely uncategorized.
Incidentally, if you notice that any of these links stop working, if contributions close, or if a site stops paying for submissions, let me know and I'll adjust the list accordingly. Likewise, if you know a site that meets all three of the above, drop me a link.
Dorkly
Dorkly is a pop culture and general nerd-focused site aimed at humor through interesting and amusing elements of comics, games, anime, and the culture around them. They tend to skew a bit closer to clickbait than some people like, but it's worked for them.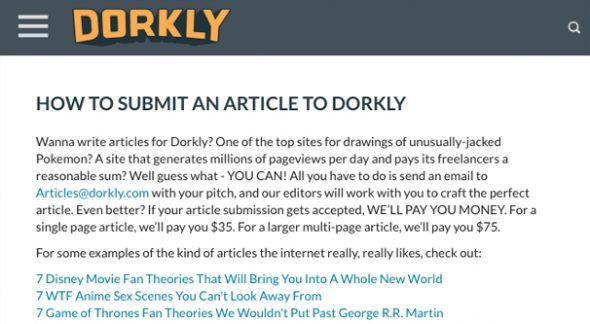 Pay: $35 for single-page articles, $75 for longer, multi-page articles. They also pay for images and illustrations, $25 for a 15-item gallery, or $35 for a 25-item gallery.
Paste
Paste is a pop culture, music, tv, games, books, tech, and assorted geek culture site. The cover a wide variety of topics from a specific kind of perspective.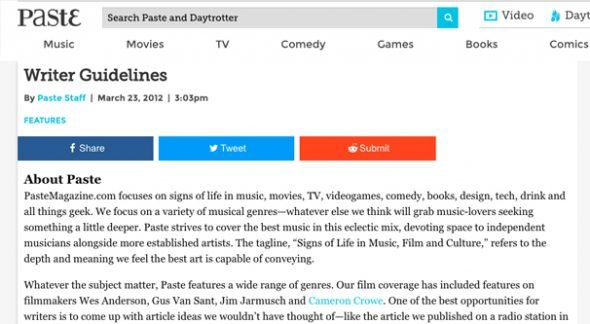 Pay: $50 per article, paid upon publication of the article.
Two Plus Two is a poker-focused site that discusses everything from tournament results to high-level strategy. Submissions are generally 1,000-2,000 words.
Pay: $200 per article.
Everyone knows Cosmo. They cover a wide variety of topics; just pick up an issue and see what it's like. Brief submissions through the survey link above, and if they like them, they may contact you for more.
Pay: $100 per essay.
Dame is a magazine focused on politics, civil rights, policy, sex, class, race, gender, cultural trends, and that whole associated genre of essay and think piece.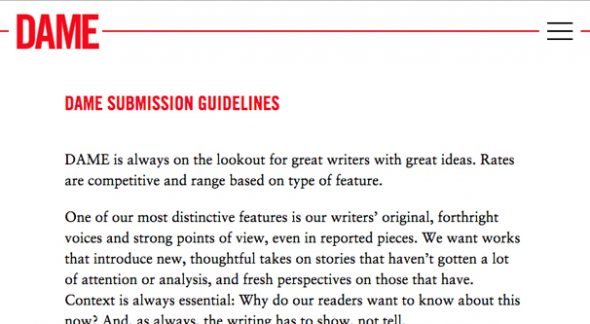 Pay: Not publicly available, but reportedly around 10-15 cents per word.
Long-form journalism picking up existing stories and running with them for much deeper analysis. This site is owned by the WordPress people.
Pay: $250 for submissions around 1,000 words, $500 for longer essays, and potentially more.
Formerly The Atlantic Cities, this is a journalistic magazine focused on the design challenges, social issues, and roadblocks in the way of metropolitan life now and in the future.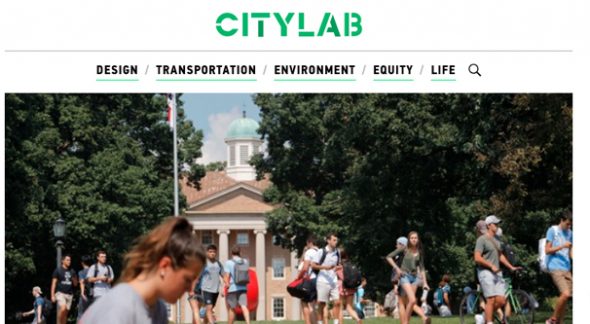 Pay: Reportedly averages 25 cents per word.
A site focused entirely on online business ownership, primarily with retail-focused content. Content should focus on marketing, loyalty, design, operations, and events.
Pay: $75-150 per 600 word article.
Polygon is one of the largest and foremost video game publications. They cover everything from interviews with important personages in gaming to reports about new and upcoming games, gaming trends, and gaming culture.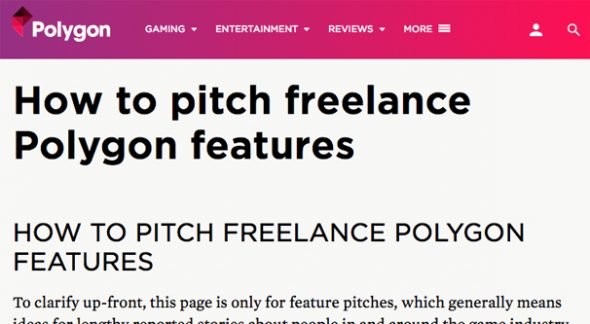 Pay: 25 cents per word.
A culture and curio magazine that covers basically anything so long as it's overlooked, original, or has been otherwise marginalized by mainstream media.
Pay: $125 for 1,500 word stories, or $500 for a few deep reporting assignments.
The Income Diary is a site focused on helping people make money in unique ways, usually involving websites and online businesses.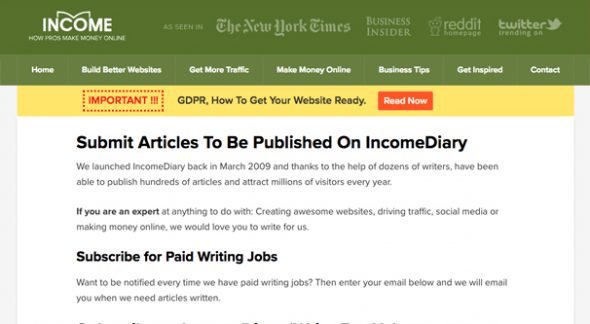 Pay: Anything up to $200 for really good articles.
Another money-focused site with advice on anything from personal finance to online money making to business ownership.
Pay: $30 to $150 per post.
Entelligent
Entelligent is a blog focusing on environmental, social, and the related governance issues that face the world today. This is a hot topic, and is only getting hotter as the climate does. They're looking for journalists, business analysts, and scientists.
Pay: $180 per post.
A site focusing on web design, web app development, and assorted other forms of web and online content.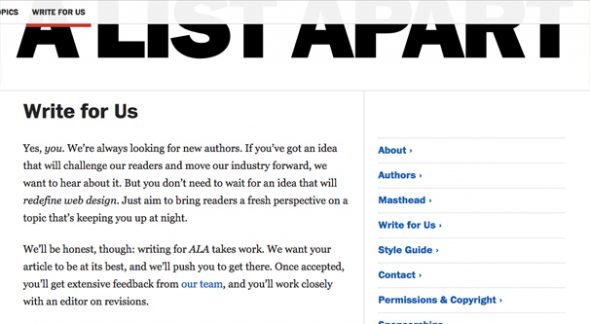 Pay: $200 per article.
SitePoint is focused on HTML, CSS, and web app development. If you like the nitty gritty with development, this is a good place to start.
Pay: $150 for articles and $200 for detailed tutorials.
A site about, as you can probably guess, Photoshop tutorials. If you know graphic design – and more importantly, can write about it – this is a good site for submissions.
Pay: $25-$300 for anything from quick tips to in-depth tutorials.
Another site that publishes a lot of expert tutorial content. This one does Photoshop, After Effect, Maya, and other computer graphics software.
Pay: $150 per tutorial.
Source is a news and data agency that writes B2B content for newsrooms. They love case studies, but also publish shorter solicited projects.
Pay: $200 to $500 depending on depth of content.
A parenting blog for all stages of raising children, from birth to college. They like content focused on their local Michigan audience, but accept broad content as well.
Pay: $35 to $350 depending on a lot of factors.
101 Holidays is a travel and vacation focused blog that is based in the UK and thus pays in British Pounds.
Pay: 50-100 Pounds (Around 66-132 USD)
This site is a travel site with content ranging from brief vacations to longer overseas stays to full expatriation content. Freelancers get both exposure and payment.
Pay: $75 to $150 depending on length of article.
IL is another travel site focusing on a wide range of travel content, though most of it focuses on long-term living in overseas countries and global travel.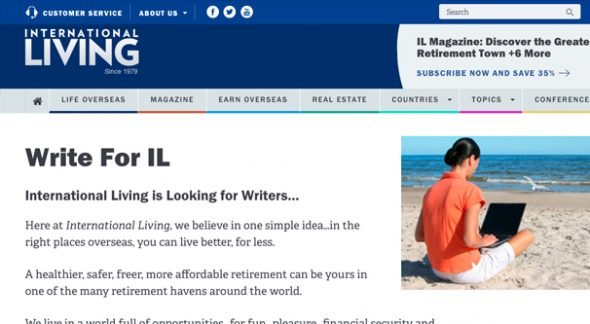 Pay: $75 for stories of living abroad.
Another travel site, except this one focuses on the North American desert regions exclusively. Great if you know a lot about desert lore, geography, wildlife, and survival.
Pay: $50 for articles ranging around 1,200-1,500 words.
A site focused on adults who are attending schools for all range of education.
Pay: $50 for articles ranging from 200 to 1,000 words.
A site and newsletter that focuses on making a living via writing submissions as a freelancer. Kind of meta for a list like this, eh?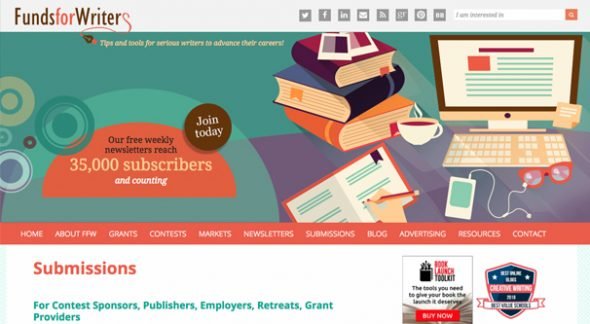 Pay: $30-$150 depending on the length and depth of articles. $500+ for detailed ebooks.
A magazine that helps writers become successful, with writing for pay advice, publication tips, and partnership help.
Pay: $50 for original articles; $15 for reprints of previously published content.
No, not pornography. Write Naked is a magazine aimed to help writers navigate the publication industry or survive a freelance lifestyle.
Pay: $75 for most posts with a rare potential for a bonus.
One of the foremost blogs about making a living writing for blogs online. It'd be a bit hypocritical if they didn't pay contributors, right?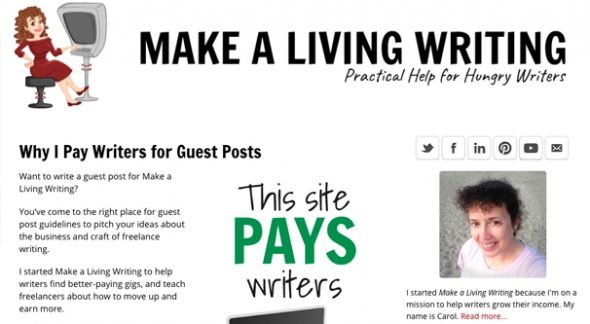 Pay: $75-150 for articles.
The Science Fiction and Fantasy Writers of America magazine and publication. Not quite guest posting, you can submit fiction or essays to the magazine for both print and web publication.
Pay: 6 cents per word.
Hakai Magazine is an interesting and independent publication focusing on science and society as found in coastal societies throughout history and the future.
Pay: Competitive, perhaps as much as $1 per word.
A feminism-focused site for journalism, positivity, entrepreneurship, and other social issues.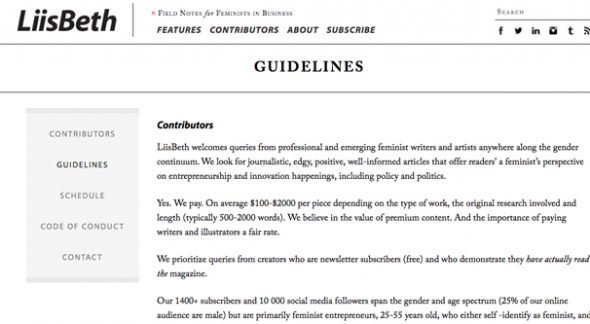 Pay: $100 to $2,000 depending on length and depth of content.
Brain, Child
A literary magazine for mothers, focusing on long-form essays with detailed content.
Pay: Unspecified but competitive.
Another parenting magazine, this time focused largely on an Alaska-native audience. They can accept content for everything from pregnancy to child rearing and family fun.
Pay: $40 to $200 per article.
A personal finance magazine that publishes content relating to businesses, saving money, making money, dealing with credit and credit reports, credit cards, and other personal finance topics.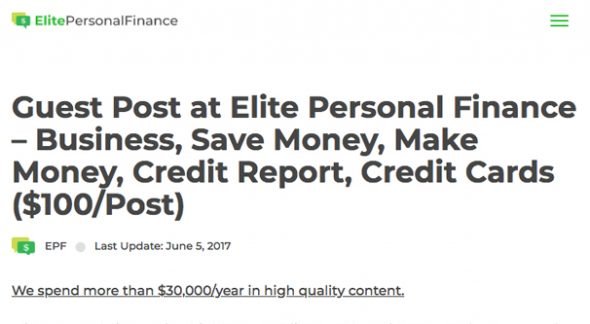 Pay: $100 per post with potential recurring contracts.
Bless This List
A listicle website with a huge variety of content focusing more on humor than on topic. Lists should be 10 items minimum, 1,500 words minimum.
Pay: $100 per post.
An Australian magazine with content ranging from poetry to ethical analysis of politics, religion, and current events that affect Australia.
Pay: $200 per article or short fiction piece.
One of the original listicle sites, though it has gone downhill a bit in popularity since the heyday of clickbait content.
Pay: $100 for a list they choose to publish.
One of the largest city-focused publications, aimed squarely at New York City. They publish a huge variety of stories so long as they're interesting and take place in NYC.
Pay: $100 on average.
Content focused on Berkeley, Oakland, and other East Bay areas. This is a weekly arts, culture, and news publication with a wide variety of topics, so long as they're interesting.
Pay: $120 for news stories, up to $600 for cover features.
A magazine about rural and self-reliant living. The web design is a little out of date, but don't let that put you off.
Pay: $40 to $200 per article.
Fine-tuned for competitive creators
Topicfinder is designed by a content marketing agency that writes hundreds of longform articles every month and competes at the highest level. It's tailor-built for competitive content teams, marketers, and businesses.
Get Started