6 Ways to Find an Editor's Email Address

If you're writing with the goal of publication you will eventually need to contact an editor.
You can always publish your own stuff on your own website, but it's hard to make money off that when you're starting out — unless you pay yourself, which is pretty self-serving, if you ask me.
Even with a blog, a niche, and a clear voice, you will eventually need to send out a contributor or guest post pitch. Doing so requires article ideas, the proper pitch etiquette, and one all-important detail — an email address.
You've likely come to this article because you just spent a couple hours trolling for a very specific email address, one that seems to be hidden in the bowels of the web, or simply missing.
Did [insert publication] really forget to include their editor's contact information for pitches? No, they did not forget. Most of them left it out intentionally, or hid it in a place that's difficult to find just to test your mettle.
In the sports profession you're asked to push your physical and mental abilities to extreme edges; in the field of writing, you are asked to research, to dig in and dig up, to explore the very last ramshackle avenue of possibility in order to find information.
You do it for your articles, so you'd better expect to do it for your editor email addresses.
Differentiating the Editor
The reality is that the practice of finding an editor's email address can be near impossible or relatively simple.
A lot of it depends on what publication you're looking at and who the actual editor is. I've split up the types of editors into two categories below. Note that there are more distinctions than this, but the point is to be general so you get an understanding of the field.
The Busy Corporate Editor
If you're trying to write for Mashable or Wired, it's going to be more difficult to find the information you need. Their editors have a full plate — managing in-house writers and teams of freelancers, attending board meetings, thinking up new article topics, doing final edits on work that's about to be published.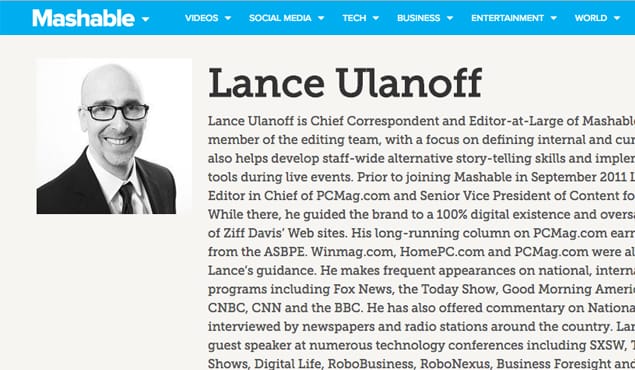 If those editor's email addresses were easily accessible they would receive 10 times the number of emails they already do, and a lot of them would be form letters or templates with terrible pitches.
Remember that scrapers can find publicly listed emails easily, so most of these sites are avoiding those tactics along with writers who don't want to dig.
The actual named email address of a corporate editor might not be online, but there will usually be a "[email protected]" or "[email protected]." The two magazine links above provide similar emails.
You can direct your emails to that address, but don't expect too much. It's the digital slush pile, so you'd really have to stand out.
The Blog Editor
"Blog" in this case is much smaller than a large magazine, focusing on a single topic or niche. This typically means a blog's editors are either the founders of the blog itself, or dedicated members of a very small staff.
This doesn't make them less busy, but it does allow more freedom than a large corporate-owned magazine.
Most of the time a blog editor's email address will actually be posted on the website. It won't always appear front and center, and it won't always contain their names, but it'll most likely be there, waiting for you to find it.
Check the About Us or Contact pages of these blogs to find some sort of email. Unlike the corporate situation above, a generic email for a small blog often does go straight to the editor, and if you've written an excellent pitch you'll get a response.
Finding an Editor's Email Address
In the cases where no email address can be found — really, you searched and dug and skimmed and there is nothing, no hint of an @ you can email — then it's time to roll up your sleeves and get to work.
There are plenty of extra curricular ways to find an editor's email address — I've highlighted 6 below.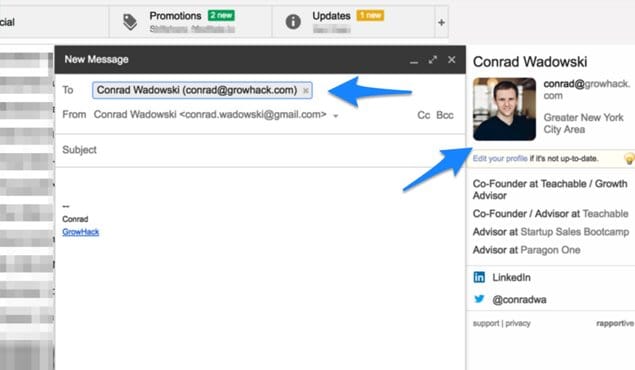 First, though, know that in most of these cases you'll need to know the editor's name. One of the examples below works if you don't have a clue about a name, an email address, or a phone number, but some piece of identifying information will be needed to use the rest.
1. Old-Fashioned Networking
Sometimes the old methods are best. While networking has evolved over the years, the core concept has remained the same: leverage your contacts for opportunities.
In today's world that is done through a huge host of channels, which I'll get into in a few other steps below.
This step is all about how to ask for the information you need.
Writer's Forums and Directories
The first way to do it is join a professional network of bloggers or writers that either have long lists of editor information, or an active community that you can reach out to. AllIndieWriters has a massive list of these resources to help you narrow down the kind you want to engage in, but a good place to start is the Writer's Market Online Directory.
Note that joining something like this will probably cost money. You'll want to do it eventually if you're serious about the craft.
Work Contacts
You will likely have a few work contacts in the writing field. They are there to be helpful, as you will be to them should the time come. A good first (and cost free) step is to send some basic inquiry emails to the people you have a real relationship with in the industry.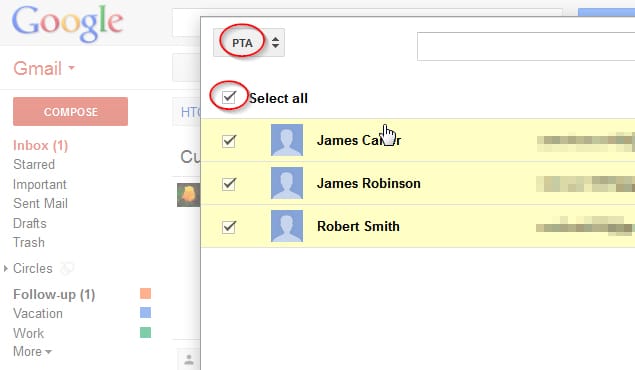 Say you're starting to look around at specific journals, and if they know any editors at any of them. You can also ask for their advice on how to pitch. You'd be amazed at what a long phone call can do for your career in terms of plan of attack.
Most writers have honed research and outreach skills for their whole careers. Ask them about it.
Software Tools
If you're at a bit of a loss as to how to connect yourself to the right people, there are software tools out there to help you. LinkedIn's basic model does this automatically in showing you how you might be connected to someone, but it has some flaws. I'll get into LinkedIn in the Social Media method below.
Conspire is a tool that analyzes all of your email contacts and lets you search for a name, company, or URL. It then pulls up contacts to see how you might connect to that person or company, with links to people that could help you get there.
The tool is pretty incredible, it just takes a while to load up all your information. Use it to see if there are any connections you might have.
Remember, with this old-school type of networking, you're asking for either a name, email or a referral to an editor — hopefully all three.
2. Social Media
Some consider social media the new and next extension of networking. As such it's very important for writers for many reasons. Finding an editor's email address is just one, but it's a pretty important one.
Beyond asking your various social networks for any contacts (this is another form of old-fashioned networking), use social media to stalk (i.e., follow) an editor. You'll need their name to do this.
Twitter
Twitter is a powerful tool for interaction. You can start to get on an editor's radar by liking, commenting and retweeting their content. You want them to see that you work in the same field, and that you are a fan of theirs. Tweet about articles their magazine published and tag them.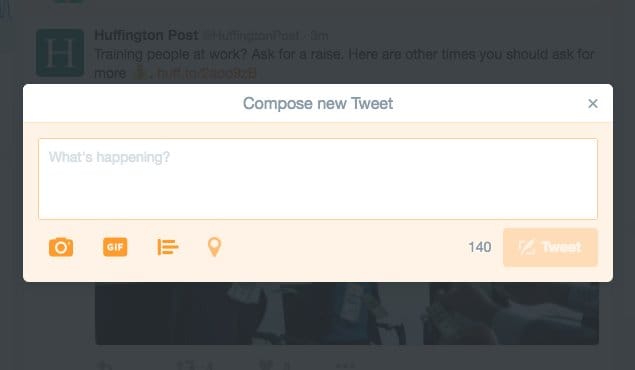 The goal is to get them to follow you on Twitter, which would allow you to Direct Message them. If this is the case, just ask for their email to pitch them. Be straightforward, kind, and say you searched online but couldn't find one, and wanted to make a personal impression.
Facebook
If an editor has a Facebook Page (rather than a profile), you can do something similar, commenting on their posts and generally showing them that you exist.
If they don't have a Facebook Page, you're a bit out of luck, unless you want to stalk their personal profile. Only do this if you have a connection — nobody wants a Facebook message about work when they're away from the office.
Lastly, you can try searching their blog or magazine's Page information to see if there's an email address listed.
LinkedIn
LinkedIn is meant for work contacts, so it's a prime place to reach out. However, you don't want to try to connect to an editor point blank without any notice, as that appears odd, and I'm sure they get random contacts all the time that they have to deny.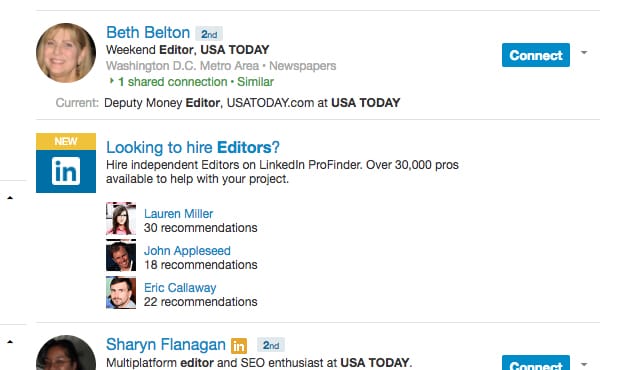 Use Pulse to get your articles out there and, again, follow any feeds the editors produce or interact with. This is hit or miss because only some people use LinkedIn actively (as opposed to those that only use it as a digital rolodex).
If you find you have mutual contacts with an editor, blog or magazine on Linked, reach out to those contacts directly. State your situation and ask if they know the editor and would introduce you, or if they have the editor's pitch email address.
Always be courteous and professional in these interactions.
3. Advanced Search For Email Addresses
I know it feels like you've done everything to find an editor's email address, but there are some tools you probably don't know about. These allow you to test email address and look for them in quick ways that may otherwise take way too much of your time.
Educated Guesses and Corporate Email Structures
The first of these is to learn to take educated guesses on editor email addresses using corporate email structures. This means, basically, hoping that Jane Jackson the editor has an email address along the lines of jjackson@magazine.com or [email protected] or [email protected].
You get the point. Writers will go to all measures to get that email address, and this is a fairly consequence free one.
There are a number of helpful writing resources out there that have discovered the email address structure for large corporations, like Conde Naste and Time Inc. The Renegade Writer and Ed2010 both have similar lists of these email structures.
Once you've got your educated email address guesses, pop them into Verify-Email, a service that will check any email address for you.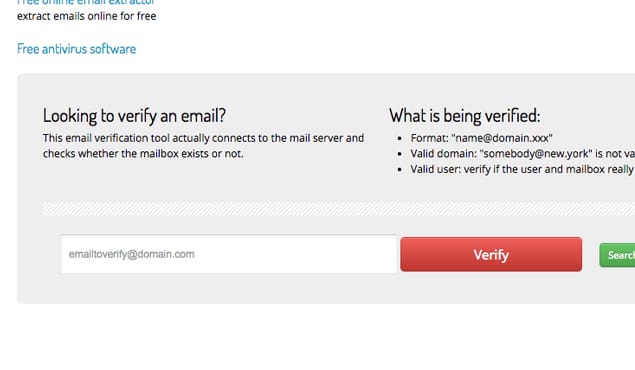 This is way better than sending out an email to a guessed address because it saves time, doesn't put mailer daemons in your inbox, and is nicer if you get a hit back.
You can easily enter many variations of an email address on this site and it will tell you almost immediately if that email is registered and working, or not. This will narrow your hunt.
This is a service that requires you to know the name and domain of the editor you're looking for. Enter these two fields and watch as the software crunches data to produce an email address.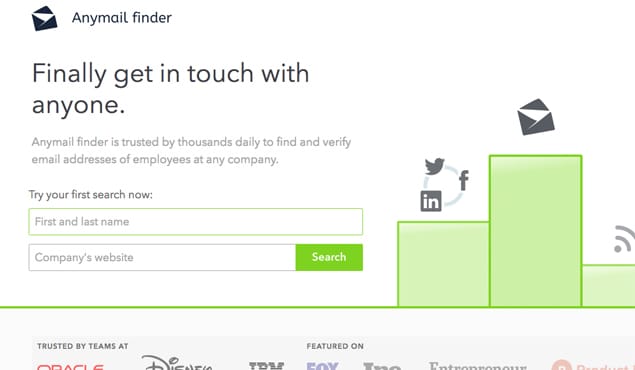 Sometimes it won't work, but the results are usually quick and impressive. If you do a ton of searches it will cost you, so make sure you know who want to connect with before using the service.
4. WhoIs Data
This won't work for larger magazines owned by corporations, but you can always check the WHOIs data of a website. This information is hidden only when web masters pay for that option, so if you're trying to get in touch with a blog editor, who's also the owner, this is perfect.
Just head to who.is and type in the domain you want to contact. It will pop up with information on who's listed as owning the domain. This information must include a phone number and email address.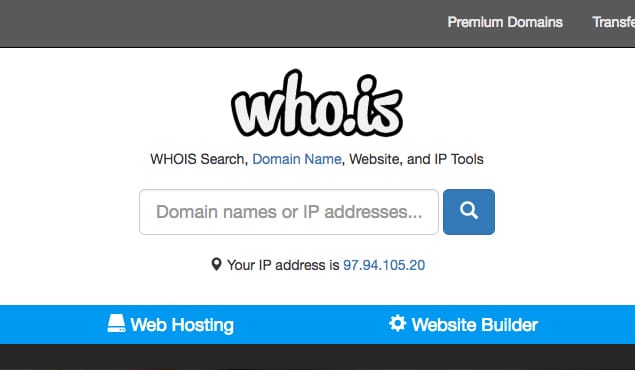 Unless there is privacy on the website (sometimes there will be, you can tell by a corporate sounding or nonsensical listed email), you will have the email address of the domain owner.
If this looks promising, email asking for the editor's email address.
5. Follow the Trail
This step follows a more traditional investigative route. Most magazines and blogs have some form of contact on their website, whether it's a form box or a generic email.
You can enter your request in any of these, and maybe get lucky. Worst case scenario, you get no response and have to try something else on this list. But if you get a response, you've got one email from inside the organization.
You can use this email to deduce the editor's email, or use the person who sent that email to leverage the editor's email address out of them.
Continue this by prodding in multiple channels, emailing other addresses you find until you get an avenue that works.
Media Press Kit
Also see if the site as a space for media, or a media press kit. Often this will list PR contact information, which is another email address that leads you to your ultimate goal.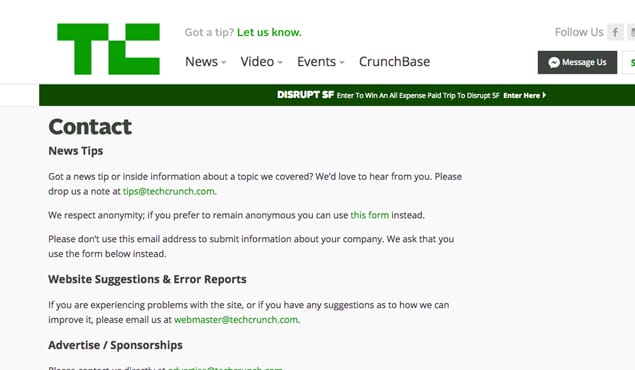 Don't be abusive with this, but remember that most sites put up roadblocks just to see how you'll get around them. Work for it!
6. A Phone Call
Call me crazy, but each of us has this device in our pockets, on the table, or hidden under a blanket in the bed. It's called a phone — use it.
I know what you're thinking—if I can't find an email address, how will I get through on a phone?
The answer here is simple: email is distant. It is easily forgotten and ignored. A real live phone call, where somebody picks up on the other end, has a certain connective power that will get you farther than you think.
This works particularly well for larger organizations who have phone numbers listed (most have to).
Assuming you've done the research and acquired the names of these editors, call up the organization, get routed to the editorial or content department and, when a receptionist fields your call, ask if you have the right email address for that person's name.
You can make something up, or use an email address you think might be right. If you pepper it with a "I'm writing an article and wanted to reach out," you'll get even closer to the answer.
If the person denies you via phone, you can try again in a day or week with a slightly different tactic.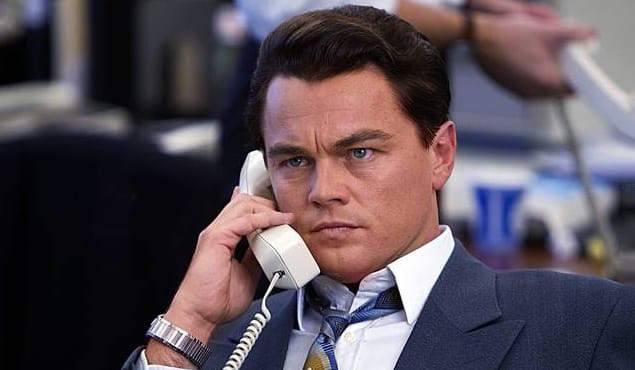 Sometimes these organizations have directories, so you can also ask the receptionist to put you through to the directory itself, or the actual name of the person.
This will likely give you a voicemail, which sometimes includes an email address. If you plan to leave a voicemail, write out your message beforehand, and don't pitch your article via voicemail.
The phone call is to get the email address, not to get the article sold.
If you can't find the phone number either, you're slacking in the research department.
Wrapping Up
You're going to have to put in way more work to get that email address. But it will be worth it, because it may just lead to a published article and solid contact in the industry. Follow the steps above and you should be able to find that coveted address.
Fine-tuned for competitive creators
Topicfinder is designed by a content marketing agency that writes hundreds of longform articles every month and competes at the highest level. It's tailor-built for competitive content teams, marketers, and businesses.
Get Started