We have introduced an archive feature that allows you to conveniently manage reports you no longer wish to see. Archiving a report hides it from your dashboard, but you can easily retrieve it if needed.
Here's how to use the archive feature:
Archiving a Report
In your dashboard, locate the report you want to archive.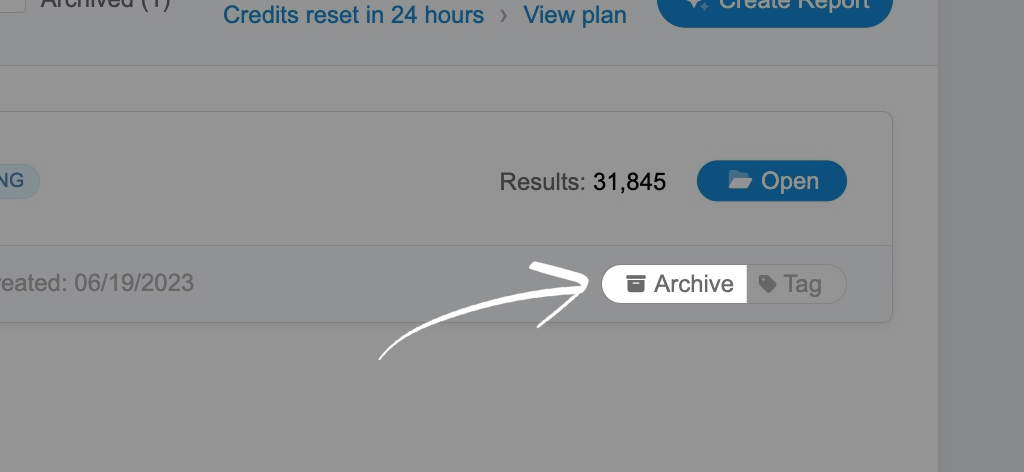 Click the "Archive" button on the right side of the report. The report will be removed from your dashboard and placed in the archive.
Viewing Your Archive
To access your archive, check the "Archived" checkbox at the top of your dashboard.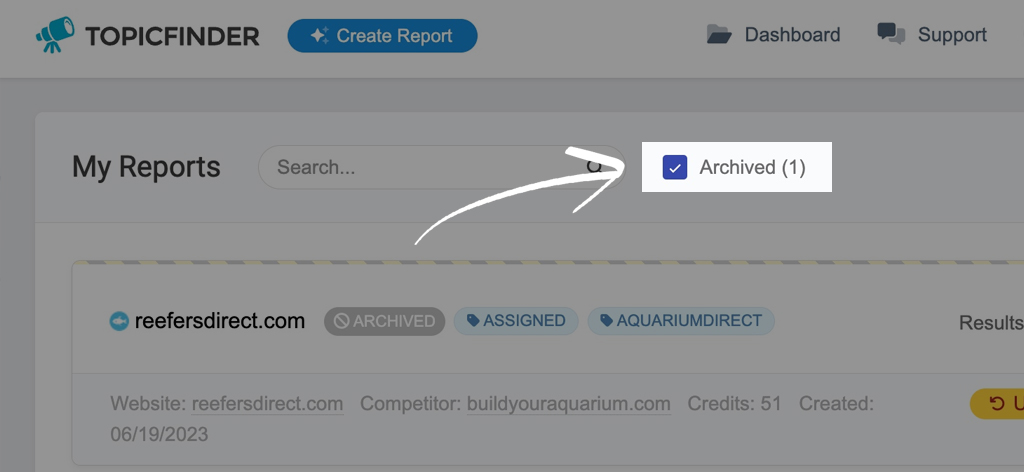 The archive will open, displaying all previously archived reports.
Unarchiving a Report
In the archive, find the report you want to restore. Click the yellow "Unarchive" button.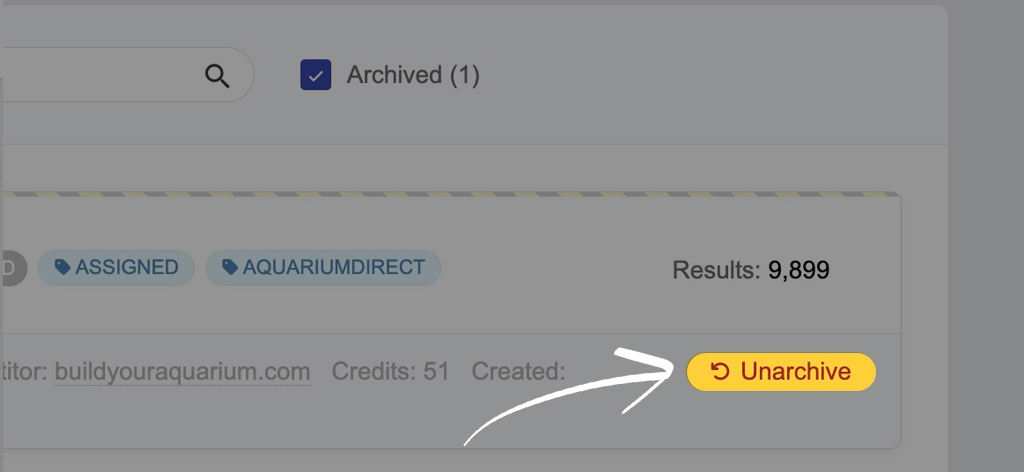 The report will be moved back to your dashboard.
About Archived Reports
Archived reports will remain in the archive indefinitely unless manually moved.
We do not delete archived reports, regardless of the duration they spend in the archive. This means you can have peace of mind knowing that your archived reports will remain intact and won't be accidentally removed or deleted.
While in the archive, you can still view report statistics, tags, credits spent, and other details.
You cannot open reports or create/manage tags while they are in the archive.
The archive feature is designed to enhance organization by allowing you to hide old or less relevant reports from your primary dashboard view.