The Content Planner is a helpful AI-driven tool that assists you in preparing and structuring your own unique articles based on the best topics you've discovered.
To use the Content Planner, you must first add a topic to your favorites list. You can do this by opening any report, hovering over a topic, and clicking the "Heart" icon.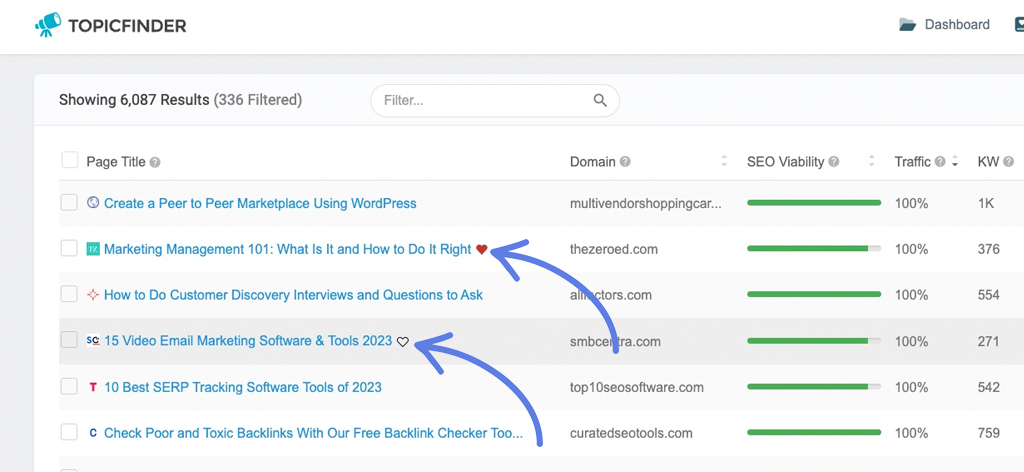 Once it's favorited, visit the "Favorites" tab in your nav bar.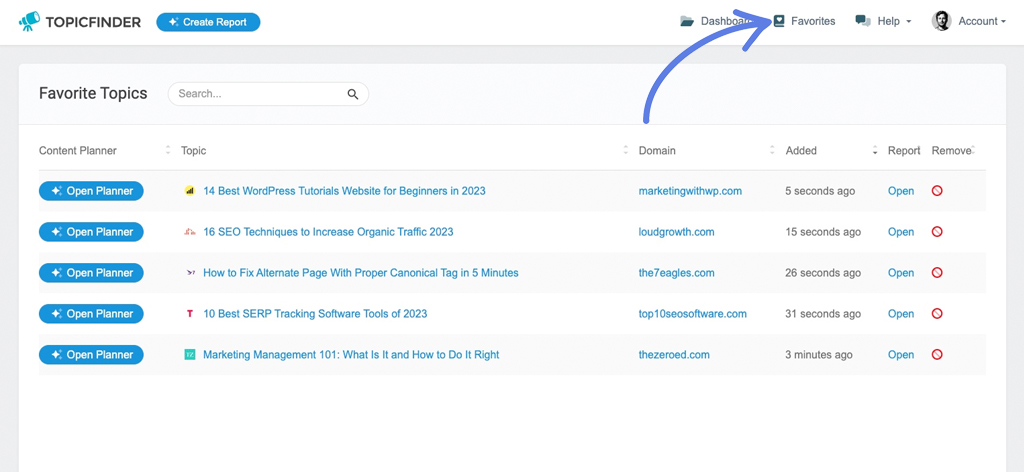 Then, begin by clicking the "Open Planner" button next to the topic you're interested in writing about.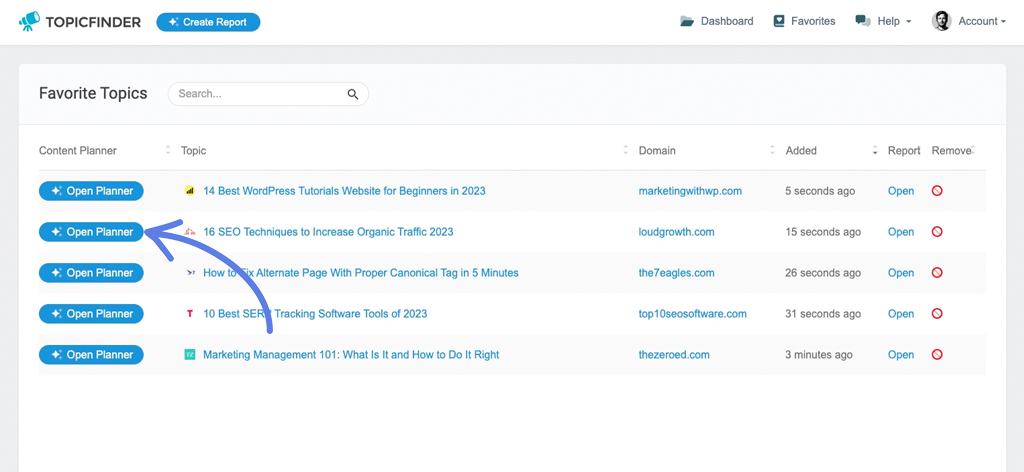 This will open a new section which auto-populates two columns of useful information.
The left column presents unique title variations. Since duplicating the title of an existing article isn't recommended, this tool aids you in creating similar, optimized titles for your own piece. Each title suggestion is uniquely generated and is available for your use. You can click the "Copy" link next to the title you like and that title will be copied to your clipboard.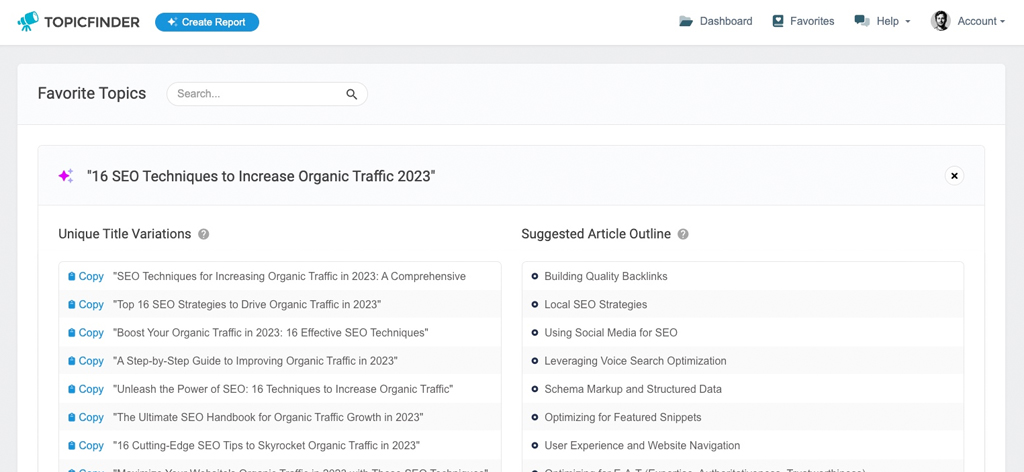 In the right column, you'll find a proposed article structure. This serves as a flexible guideline for arranging your article and points out crucial areas to include. Adhering to this suggested outline will enhance your article's relevance and increase your chances of achieving a high ranking for the chosen topic.