Topicfinder features a tagging system accessible from your account dashboard, designed to categorize, organize, and facilitate quick access to results.
Purpose of Tags
The tagging system offers flexibility for various applications.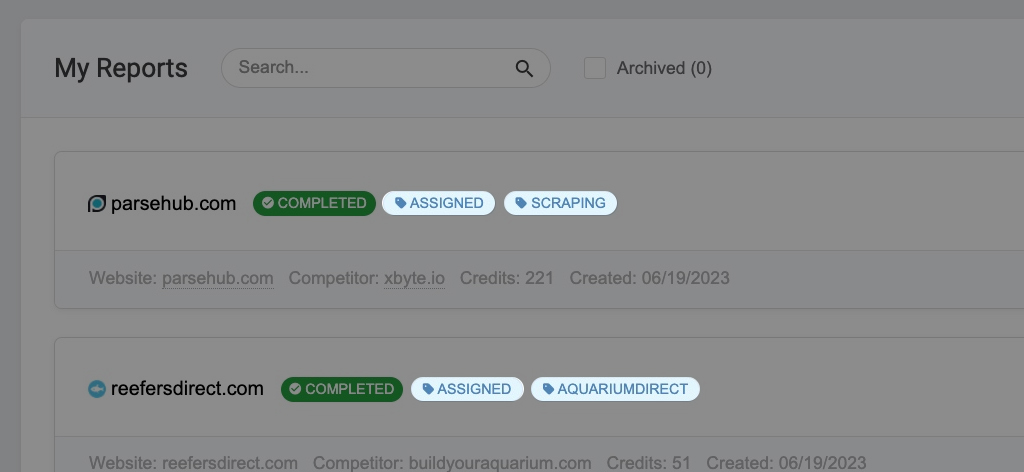 Here are some ideas:
Tag by client name
Tag by website name
Tag by industry (Marketing, Legal, Pets)
Tag by status (Reviewed, In Progress, Assigned)
Tag by team member (Mike, Andrew, Heather)
We designed the system to be adaptable so that customers can utilize tags according to their specific requirements.
Using Tags
To create a tag, locate the desired report and click on "Tag."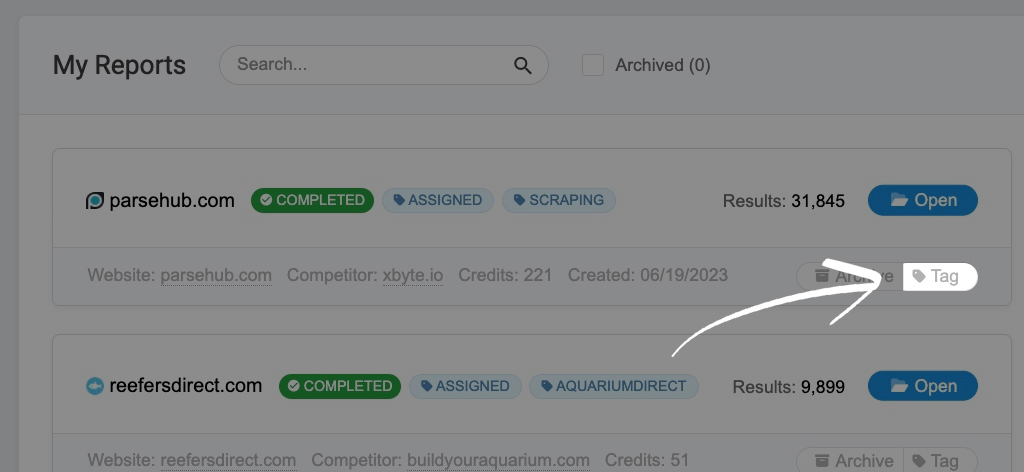 In the ensuing pop-up, you can enter one or more tags, separated by commas. Once you are satisfied with your selections, click "Save Changes," and the tags will now be associated with the report.
You can search for reports based on these tags. To group multiple reports together, assign them the same tags. Consequently, when you search for those tags, all reports sharing the same tags will be retrieved.
Note: Each report can have a maximum of three tags assigned to it. To ensure brevity and clarity, we truncate tags to a maximum of 25 characters each. The intention behind these tags is to provide concise and descriptive labels for easy reference and organization.